Martin Smith, chair of the Outdoor Education Advisor's Panel (OEAP), talks about the importance of relationships between teachers, parents and pupils.
Martin, you have a broad perspective on outdoor education (also being the chair of the Outdoor Council), how does it currently look to you as a whole?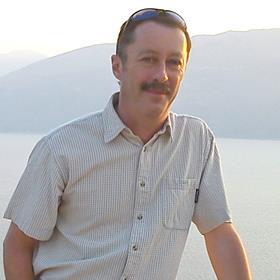 From my perspective there are great signs that outdoor visits are increasing, I get access to regular figures demonstrating that. There have been some really good government initiatives regarding the development of character and personal development which has helped. There has also been work around Nature Friendly Schools and more broadly the positive impact that outdoor education has on wellbeing.
The role that all these things play in a broad and rich curriculum is something Ofsted is looking at too. I'm also working within Nottingham City Council taking a lead in looking at the parallels between the benefits of art and culture and how that complements what we're doing in outdoor learning.
Why is it so important that outdoor education is a part of the curriculum?
We're trying to develop these young people for the world beyond the classroom. A number of years ago there was a campaign around 'real world learning' and that's what I think we should be coming back to - giving young people a broad range of experiences.
The difference I'm beginning to see now is that it's not just the experiences but it's also the learning that comes from those experiences. Can the young people recognise that? We're beginning to get schools to ask that question and it's possibly helped by the new Ofsted framework. What's your intent and what's the impact?
"Often we 'do' this stuff to kids without really engaging them in it. How often do they get involved in trying to build and develop their learning?"
In a nutshell, what role does learning outside the classroom play in the relationships with teachers, parents & pupils?
There are a couple of underpinning things. The first is that when teachers are looking to engage and work with providers they need to have a really clear idea of what they want to do and achieve.
Developing good relationships is about communication between the teachers, who have a clear idea of what they want to do, and the providers who have an idea of what they can offer them. It's also understanding the meaning of a quality provider - the LOtC Quality Badge from the Council for Learning Outside the Classroom (CLOtC) does that and helps you recognise that you're working with a provider that understands you and the system you're in and what you're trying to achieve.
What else is important when teachers are communicating with providers?
It's about being really clear about the value for learning, as well as the value for money. Many teachers do this already but one of the frustrations I used to have (I ran an outdoor education centre) was the comment "just give us what we did last year" - we need to do more than that.
It's the same as a lesson, you wouldn't expect to turn up to a lesson and say "we're going to give you the same as last time". It's about progress - where does the progress fit in with the development of young people?
You're going over and above your day job by committing your personal time and parents' money to give these young people an experience they're probably going to remember for the rest of their lives. You want to do a bit more than sit back and have a bit of fun. I was a Geography teacher so I understand and I know what it's like. Preparation is key - you wouldn't go into five days' worth of lessons without preparing.
About the Outdoor Education Advisers' Panel (OEAP)
The panel supports Local Authorities, schools and Academy Groups in England, Wales and Northern Ireland. It provides a forum for sharing and developing good practice in Off Site Visits, Outdoor Learning and Learning Outside the Classroom.
It believes that it is good practice for all establishments to have access to specialist advice about outdoor learning, off-site visits and learning outside the classroom. The OEAP website has a search function to allow you to find your adviser, or, if there is no adviser for your local area, your nearest adviser.
How can teachers build the relationship with parents when it comes to outdoor visits?
It can be tricky but this is where the culture of the school comes in, making sure that these sorts of activities are high in everybody's mindsets including in the prospectus and on the school's website. So parents get the idea that this is a school that does stuff - it goes to museums, it does residentials, they're out all the time. Getting those key messages across to parents is important. And what about giving them ideas of what they can do in their local area too - if the school is taking the kids somewhere nearby for an activity, why can't the parents do it at the weekend? It's not just children who have lost the ability to play.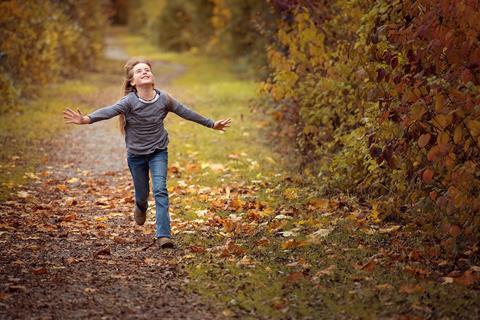 How can school trip providers help with reassurance for parents?
The best way is to give the school as much information as they can in supporting the promotion of these activities to parents. If providers can come into the school and give information directly, for example on parents' evenings, that's great too.
The OEAP has some guidance for parents on the website around school visits with a check-list and the sort of information that they need to take to give their informed consent.
How do teachers best communicate with parents during the visit itself?
The use of social media is brilliant and there are all sorts of apps you can use too which massively helps ease any anxiety parents may have. It's a record of what the young people are doing and it reassures parents that things are really positive.
It's also about engaging young people and getting involved in co-designing the visit. Asking them what they want to get out of it. We've had some great examples of this, Christ Church College in Kent did some great work about co-design and getting the young people involved but that seems to be the exception rather than the rule.
Martin will be speaking at ABTA's School Travel Seminar which takes place on 10th March (9.30am - 4.45pm) at Kennedys, 25 Fenchurch Ave in London.
School Travel Organiser is the official media partner for the event which is aimed at travel providers and those looking to break into the market.
Register by clicking here.