Teacher Shaakir Uddin reflects on Greenacre Academy's school trip to Italy last year including what they did and his recommendations for others.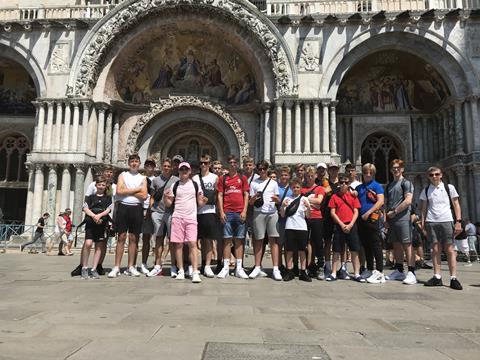 We took 30 students with an age range of 12-16; overall the experience was amazing. Students got to experience Italian culture, lifestyle and tourist attractions. It was great to see the students embrace the Italian cuisine which put them well out of their comfort zone.
We stayed in Lido, just outside of Venice, which was a perfect location as the students were able to participate in different activities ranging from go-karting to a day at the waterpark. The trip to Venice was an eye-opener for a lot of the pupils and definitely enthused them to travel more with some stating that it was "the best ever trip" they'd been on.
Some of the highlights of the trip were:
Caribe Bay water theme park in Lido di Jesolo: this was a very fun day out with the students, they didn't want to leave. There were plenty of rides for them to enjoy in a safe environment. Lockers are situated around the park and are available as soon as you walk in. There are limited food places but they have good deals. As we went in the summer there were slightly longer queues but the rides were well worth the wait.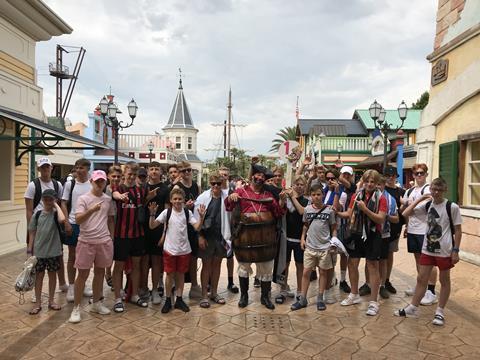 Go-karting at Pista Azzurra: it was a nice big circuit and we got about 20-30 minutes on the track, the karts go pretty fast too, the students loved it.
Gondola ride in Venice: this was of course a great way to see the city. I'd recommend that you pre-book as they are always busy and pricey if you book on the spot. It was a great experience for the students.
St Mark's Basilica & St Mark's Square: this is a really busy area as it's so popular with tourists so I'd advise extra caution in terms of safety and also the prices if you want to eat around here. The buildings were incredible and the attention to detail in the architecture is really amazing. I'd recommend this especially for art teachers and students.
All in all, it was a great experience for our students. The trip was arranged by Halsbury Travel - the team there were amazing as usual. We stayed at Hotel Da Bepi in Lido de Jesolo, which is a family run hotel. The staff were very accommodating, kept the rooms together and the food for half board was brilliant.