We hear from Hammersmith Academy about their transformative Key Stage 3 Outward Bound residential in the Lake District.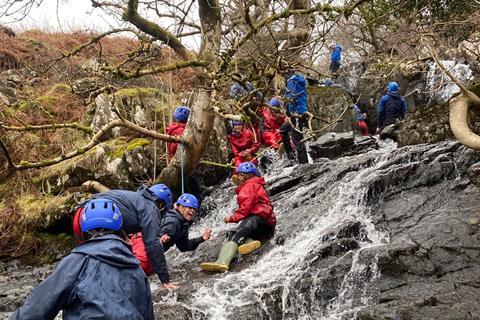 Bobby Ho and Candice Gowie from the Academy in London tells us about the experience which had a huge impact on the students involved. They went to the Ullswater in Cumbria with the Outward Bound Trust in February 2023.
Why did you decide to take the trip and how was it planned?
The Academy planned the Outward Bound Trust trip for a select group of students to raise aspirations, connect with nature, develop curiosity and desire to aim higher and think bigger. We wanted students to seek out new opportunities and develop skills to cope with setbacks. These are key skills required for success in their education and employment.
Students from inner-London often do not have the opportunity to experience nature fully. Many of our students will not have left London often, if at all.
The trip was planned with parental involvement and was overseen by the Pastoral Team.
How did the trip link to the relevant topic and curriculum?
Before every activity there was a skill-based discussion with the trip leader. Students were able to discuss how each of the activities linked back to the Academy's ethos and character development. For example, resilience, responsible, reciprocity, teamwork etc.
"I enjoyed gorge climbing the most! It was like climbing a mountain through water."

Year 8 pupil Addy
What consideration did you give to inclusivity and affordability?
The trip was part funded by the London Stock Exchange Group which promotes in-school financial literacy and financial careers. The Academy further subsidised the cost of the trip. Pupil Premium students received a bigger subsidy. Consideration was given in particular to the rising cost of living and parents were given a payment plan. It was important that all students were able to take part and that money was not a barrier to success.
Tell us how the learning was embedded once back in school
References to the trip and the experiences have been reinforced regularly, particularly during challenging moments.
Students have also demonstrated an increased awareness of their own skills and abilities, as well as resilience and determination.
They have also improved in confidence and self-belief in their own abilities, their ability to listen and communicate effectively with others, awareness and concern for the natural environment and a willingness to try new things.
"I enjoyed camping because I have never done anything like that before."

Year 8 pupil Dmytro
What were the learning objectives and how they were measured?
Learning objectives were measured by the behaviours modelled by the students since returning from the trip. For example, how they interact with fellow students and behaviour in the classroom and the wider school environment.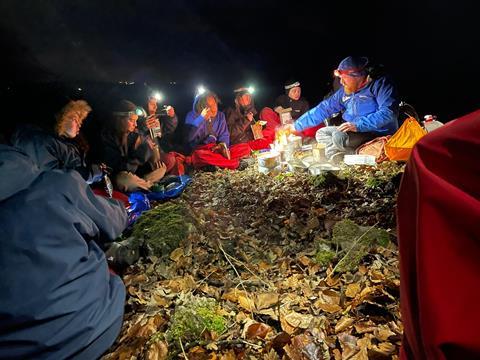 One of the activities was camping which required students to prepare for a day long trek and an overnight camping session. Students had to show responsibility for preparing and packing their own equipment and clothing, as well as pitching their own tent and cooking equipment. They also had to cope with weather conditions which they were not accustomed to. Since returning from the trip, students have an added appreciation for being organised and prepared for school, which is less challenging in comparison.
We hear from some of the pupils about their experience…
Dmytro said: "I am new to Hammersmith Academy because I came from Ukraine. Since the trip I have become more confident around my peers and have made new friends.
"I enjoyed potholing because we were playing games in the tunnels in the dark and scaring each other. I enjoyed camping because I have never done anything like that before and I enjoyed putting up the tent, cooking my dinner on the fire and the night walk."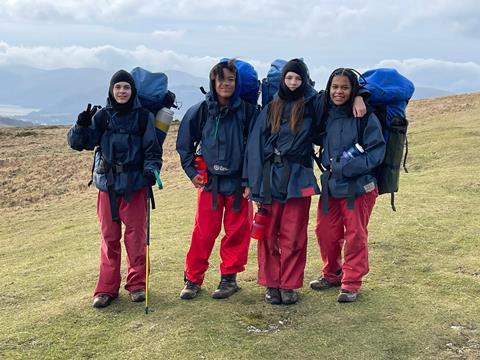 Addy said: "At first, I was reluctant to go as being away from home and being outside is out of my comfort zone. Once there, I settled and really enjoyed my time there and the activities.
"I enjoyed gorge climbing the most! It was like climbing a mountain through water. We had to wear waterproof clothing and a harness for safety."
Kyrese said: "The activity I enjoyed the most was potholing. We had to get changed in overalls and the activity was a maze underground. We had to climb through tunnels and each tunnel was a different size and length which made it challenging. We had to work out the route and find different ways out. It was amazing!"