To celebrate Computer Learning Month, we've gathered up five brilliant trips for the whole class linked to the subject, perfect for a fun-filled and educational day.
1. The National Museum of Computing
School groups can book onto a full day Computer Science visit to the museum in Milton Keynes, which includes a guided tour of your choice, tailored to the areas your class needs to know about. Tour A, 'Value to Chip', takes pupils on a journey through the site, exploring 70 years of computer development through some important exhibits, all the way to mobile technology. Tour B, 'Digital Revolution', delves into the first semi programmable electronic computer', the world's oldest working computer, 1st, 2nd & 3rd Generation computer machines to present innovation. Plus, Tour C - 'Code Breaking Machines' allows students to see first hand the machines in operation. The provider also offers different workshops to further engage students with the subject.
2. LEGOLAND® Windsor Resort
LEGOLAND® offers a whole host of different workshops linking to various subjects in the National Curriculum, including computing. LEGO® Robotics is adaptable for both Primary and Secondary aged pupils, with both sessions allowing visitors to learn about computing and coding. Primary aged students will build and operate their own interactive models while Secondary aged students will complete a series of space challenges with LEGO® MINDSTORMS Education Robots.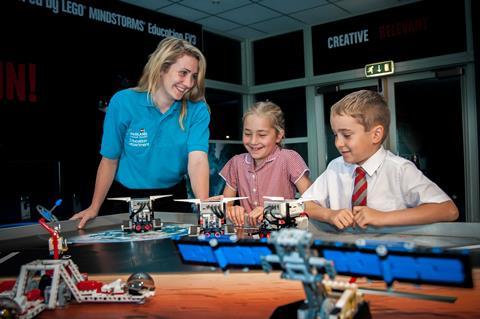 3. Apple field trip
It may seem like an odd choice to take your class to an Apple store on a trip but the company offers unique, insightful and hands-on sessions to understand how Apple products can help in all forms of work and more. You can request a trip at a variety of stores across the UK, with visits tailored to complement the education that students are getting in the classroom. Pupils can bring stories to life, express themselves musically or have a go at coding with a range of activities on offer from the provider.
4. Bletchley Park
Nearby to The National Museum of Computing, Bletchley Park not only showcases the important history of the site but also how the code breakers were able to use computing to break down secret messages from the enemy in World War Two. Pupils will take part in an interactive one-hour workshop to try and understand the scale of the task faced by Bletchley Park''s codebreakers during the war. This is then followed by a guided tour around the outside of the buildings and just enough time to explore other parts of the site at their own pace.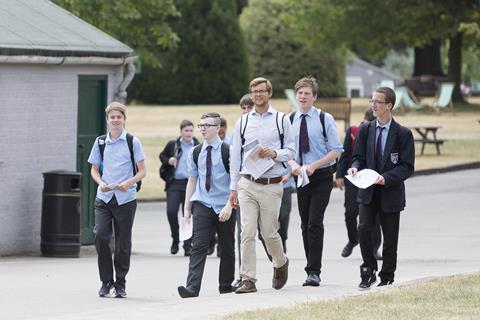 5. Thorpe Park
In line with the park's top rides, visiting school groups to the attraction in Surrey can take part in a range of sessions that link to how and why different rides work the way they do. A new computing workshop that coincides with the launch of Derren Brown's Ghost Train, embraces Computing learning for KS3 & 4 students. Visiting groups will see how digital images can be manipulated for effect and will investigate future technologies. Once the group has taken part in their workshop, there'll also be time to tackle the rollercoasters - if you're brave enough!