A round up of some of the best school trips linked to Science, Technology, Engineering and Maths (STEM).
From building bridges to making beauty products, proficiency in Science, Technology, Engineering and Maths (STEM) subjects can open doors to many different careers. The economy, health care, food production and sustainability have their roots in different aspects of this wide-reaching topic. Here are some school trips that can fuel interest in all things STEM.
Science and Industry Museum
This Manchester museum brings STEM to life by telling stories about ideas that change the world, from the Industrial Revolution to today and beyond. It offers teachers a full educational programme with interactive shows, workshops and learning activities up to Key Stage 3.
The attraction's STEM ambassadors are volunteers from industry and academia who work, study or research in a STEM field and support school groups get young people fired up about the subject and future careers. The museum also offers an exceptional choice of workshops to support studies.
01618-330027
www.scienceandindustrymuseum.org.uk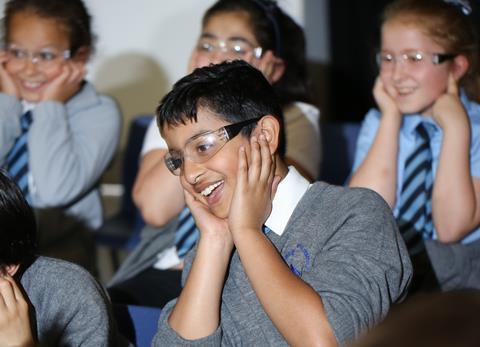 London Transport Museum
The new permanent Future Engineers gallery at this museum in the heart of Covent Garden aims to challenge perceptions of Engineering and inspire an interest in STEM subjects. The gallery highlights the creativity, social value and range of jobs available in engineering, with one exhibit asking pupils if they are a dreamer, planner or fixer and then seeing the type of engineer they could become.
Highlights include the chance for students to 'drive' a train, be famous for the day by starring on the cover of The Engineer magazine, scan their palms with the latest ticket technology and see the remains of a lost spiral escalator. Educational visits can be enhanced by booking one of the museum's fascinating workshops available for all Key Stages.
020-7565 7298
www.ltmuseum.co.uk
Tower Bridge
Staying in the capital, teachers can inspire learning at one of London's most well-known landmarks where the education programme aligns with the national curriculum for Key Stage 1 to 4. Sessions take place in the tower's historic spaces and dedicated Bridge Master's Learning Centre.
For Key Stage 2 and 3, STEM workshops include Raise Tower Bridge, which covers Victorian
steam power to modern day electronics. It culminates with students raising the road of a miniature Tower Bridge. The Design the Skyline workshop sees pupils take on the role of architects to design London's future skyline. They visit high level walkways to analyse the current cityscape before creating new landmarks using professional 3D design software, with a printed version of their design to take back to school.
020-7940 8397
www.towerbridge.org.uk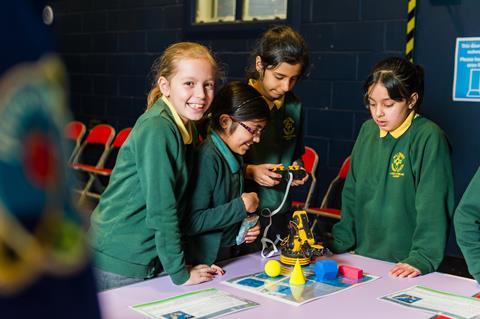 Eureka!
The West Yorkshire National Children's Museum is the UK's only fully interactive learning environment, designed especially for pupils up to Key Stage 2. Play and learning is at the heart of the attraction's philosophy and this is reflected in themed areas such as a child-sized town with shops and a fountain where pupils learn about the world of work.
When it comes to workshops, Eureka! certainly knows how to grab and hold pupils' attention with science shows such as the Gross Workshop for Key Stage 1, exploring the science behind the icky, sticky and yucky stuff our bodies do, and From the Chew to the Poo for Key Stage 2, following the digestion of a banana through the body.
01422-330012
www.eureka.org.uk
Winchester Science Centre and Planetarium
For a new all-inclusive STEM experience look no further than this leading science and discovery centre. Guaranteed to spark curiosity and ignite passion for the subject, the centre has developed a bespoke STEM package for Key Stage 1 to Key Stage 3 that includes a themed workshop, live planetarium show and interactive space challenge led by the Curiosity Team, followed by time for students to explore the exhibition.
In the workshop teachers can pick from six curriculum-lined themes. The presenter-led planetarium show and guided mission through the Space Challenge zone are adapted to meet the needs and ability of the age group. End the visit on a high note with time in the hands-on display area with 100-plus exhibits.
01962-891900
www.winchestersciencecentre.org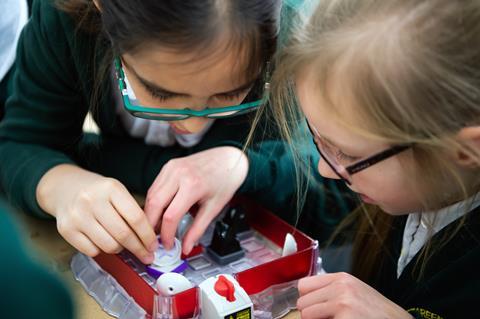 Emirates Aviation Experience
Also in London, teachers can get studies off to a flying start with a visit to this experience, which provides a unique insight into the world of modern commercial aviation. Situated next to the Emirates Air Line over the Thames on the Greenwich peninsula, pupils can enjoy the unforgettable experience of piloting state-of-the-art flight simulators.
From exploring the science behind flight to becoming pilots, the site provides a unique interactive experience for all types of learners. A variety of tours and workshops are available, as well as full day programmes, specialised education events and education sleepovers.
020-3440 7022
www.aviation-experience.com
National Space Centre
Comprising six interactive galleries, the UK's largest planetarium, and a 140ft rocket tower, Leicester's National Space Centre promises an out of this world experience.
Absorbing sessions for Key Stage 1 include Rockets! where pupils design and launch air-powered rockets to learn how different forces work and, in particular, Newton's third law. For Key Stage 2 and 3 the options include Life in Space, where students discover what it is like to be an astronaut living and working on a space station. They learn about the dangers of carrying out spacewalks and why the different layers of space suits are necessary to protect the astronaut. All educational visits include a planetarium show.
01162-582111
www.spacecentre.co.uk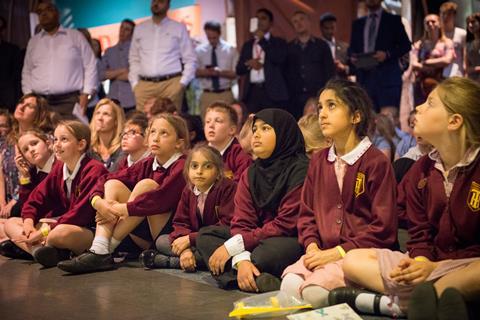 NST
From the dramatic volcanic lunar landscapes of Iceland to the 2020 Maths LIVE! conference at Disneyland Paris, NST is among the specialist educational tour operators offering packages linked to STEM subjects. Taking care of all the arrangements, the company was founded in 1967 by a maths teacher and provides a wide range of trips in the UK and abroad connected to STEM which are particularly suitable for secondary pupils.
0845-293 7970
www.nstgroup.co.uk
Adaptable Travel
Another experienced provider is Adaptable Travel, with an extensive range of trips that can also be tailored to individual requirements. Also available are enrichment and cross-curricular trips in destinations such as Amsterdam, where teachers can expand STEM studies with visits to attractions such as the city's canal network and the UNESCO-listed Kinderdijk windmills.
01451-832133
www.adaptabletravel.co.uk