The small family-run zoo near Alfriston in East Sussex houses a range of exhibits which are targeted towards children between two and ten-years-old.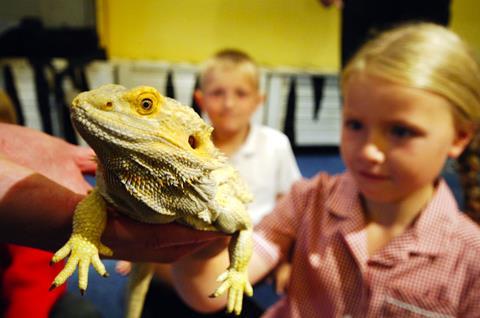 Itinerary: Habitats & Adaptations
Provider: Drusillas Park
Subjects: Geography and Science
KS: 1-2
The zoo houses a variety of animals from meerkats to sloths, as well as an armadillo which is also used in different educational workshops. The park attracts around 400 school groups a year and offers a wide range of sessions, for groups ranging from pre-schools to business and biology university groups.
10am: Arrive and collect free Animal Spotter and Zoolympics books from the foyer. These encourage the children to read the educational signs and try out some of the physical challenges on the interactive trail.
10.15am: Begin walking around the animals, starting with reptiles, sloths and monkeys, while also filling in the booklets on the way round.
10.30am: Habitats & Adaptations session in the Discovery Centre. The group will work together to establish what is meant by the terms habitat and adaptation, before a volunteer dresses as a penguin, with a fake fur coat, flippers and goggles to show penguin adaptations. The same is done for a camel with a backpack, tail and snowshoes. The group also look at images of penguins and camels and discuss these components further. A range of artefacts including bear skin, crocodile skin, a turtle shell and an elephant's tusk can be handled during the session too. Up to two animals will make an appearance to end the workshop, bringing the class up-close to either a snake, lizard, cockroach, rat, chinchilla, meerkat or armadillo.
11am: Snack time and a trip to see the fruit bats in their enclosure.
11.30am: Children will watch the penguins being fed and learn about their natural habitat and what they eat before exploring the zoo further.
12.15pm: Pupils will have their lunch which is then followed by a ride on the train.
1pm: A trip into Lemurland where the keepers give a talk about the animals and feed them. Children go inside the enclosure and get up close to ring-tailed and black lemurs.
1.15pm: Children have a chance to go into the play areas and see any animals they may not have seen.
2 - 2.30pm: Depart.