From large museums housing thousands of World War Two artefacts to historical sites that played a huge role in the conflict, here are eight visits to help teach one of the most significant periods of British history.
1. Dover Castle
Rising above the famous White Cliffs high above the Channel, Dover Castle in Kent was at the centre of the crucial effort to evacuate hundreds of thousands of Allied troops from the beach of Dunkirk in 1940. Operation Dynamo, as it was known, was planned at the castle, with a visit highlighting the immense effort to bring troops home.
Students can also walk through the secret wartime tunnels hidden deep within the cliffs and travel through the atmospheric Underground Hospital and experience the sounds and smells of the castle's World War Two dressing station with its operating theatre, wards and corridors.
2. Bletchley Park
What better way to bring the secret history of World War Two to life than with a visit to Bletchley Park in Buckinghamshire, the home of the codebreakers. During the height of its operation, more than 9,000 workers banded together to decipher German enigma codes and keep one step ahead of the enemy.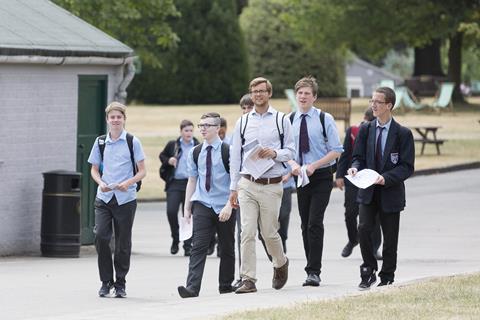 Today, learning sessions for schools are tailored to pupils of any age and can involve exciting hands-on demonstrations and engaging sessions which encourage teamwork, code-breaking and much more. Of course, teachers can also book a self-guided trip too.
3. The D-Day Story
The Portsmouth museum has several interactive displays which share personal stories from World War Two, and more specifically D-Day, when the allied troops stormed the beaches of Normandy in 1944.
Highlights at The D-Day Story include handling real objects from the conflict, a real Landing Craft Tank which is a unique survior of D-Day, as well as learning how the bombings in and around Portsmouth shaped daily life. Workshops cover key subjects in the curriculum.
4. Eden Camp Modern History Museum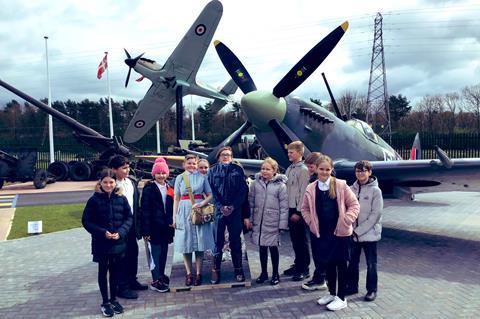 Eden Camp in Malton, North Yorkshire, offers a unique and immersive learning experience with displays that bring history to life. Pupils and teachers alike will experience the sights, sounds and smells of life on the Home Front as well as the Front Line. A visit encompasses a whole host of subjects and themes, from art, religious education and citizenship, to geography, design and science.
A cross curricular, self-led trip to the museum offers the flexibility to tailor your educational outing to suit your topic and timescale, with around three to four hours recommended for each visit.
5. The Tank Museum
With more than 300 tanks from 26 nations, The Tank Museum in Dorset holds one of the most historically significant collections of fighting armour in the world. Exhibitions tell the story of armoured warfare spanning over 100 years of history, with seven large halls where visitors can come face to face with tanks and hear true stories from the last century.
Several tanks on display were used during World War Two, with schools able to tour its collection and get to grips with the machines that helped soldiers during large battles across Europe and beyond. Optional workshops can also be arranged, covering the likes of the Blitz, Home Front and D-Day.
6. Royal Air Force Museum
With two museums to choose from (one in Cosford, Shropshire and the other in London), the RAF Museum allows pupils to immerse themselves in the stories of the men and women who worked together to keep Britain's skies safe during World War Two.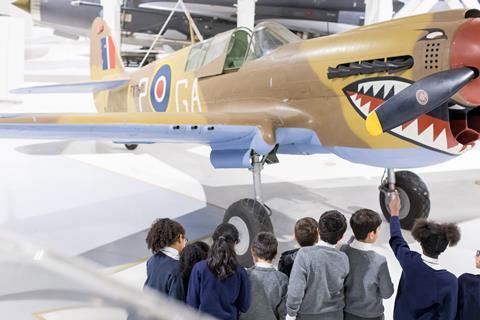 Both museums offer top learning programmes which use its collection of aircraft and artefacts to paint an image of what life was like for those in the Royal Air Force, as well as at that time in history. A Spitfire experience awaits in London so pupils can experience what it may have been like to fly the iconic aeroplane. Or, you can see the world's oldest Spitfire in Shropshire.
7. Hughenden
This red-bricked manor house just outside High Wycombe in Buckinghamshire is mostly known as the former home of Victorian Prime Minister Benjamin Disraeli, but during World War Two it was part of a much more secret operation.
Many were unaware of Hughenden's role in the conflict until more recent years, where several workers produced bomb-target maps that were passed on to the RAF's Bomber Command unit. It was here that the famous Dam Busters plan was also drawn up. An on-site exhibition showcases the work done here throughout the war, with schools able to explore its role in the war, but also its place a luxurious family home.
8. Imperial War Museum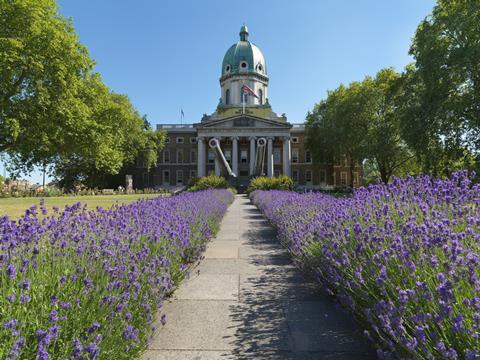 IWM London's Second World War Galleries display more than 1,500 items that bring to life a war which affected millions of people from around the world, from London to Russia, to New Zealand, to China and the Philippines. World War Two will soon pass out of living memory, leaving us without the first-hand testimony of veterans, eyewitnesses and survivors. The galleries preserve their stories and ensure the world never forgets what they experienced.
School groups can choose to take part in a variety of learning sessions, led by an expert educator at one of two on-site learning centres, or opt to explore the museum on a free self-guided visit.