We've done the research so you don't have to, picking out ten brilliant attractions which provide a wild day out away from the classroom.
1. ZSL Whipsnade Zoo, Bedfordshire
Fresh from being voted the the Best Wildlife Attraction as part of the School Travel Awards 2019/20, ZSL Whipsnade is the UK's largest zoo spanning over 600 acres. Pupils will meet a huge range of different animals on a visit, including some that are extinct in the wild and found at no other zoo in the UK - from sloth bears to freshwater fish. With curriculum linked workshops available, taught by an expert team of educators to suit a topic or subject area to complement your visit, the zoo is a top idea for a day out.
2. Chester Zoo
The team at Chester Zoo recently invited pupils aged 9-11 to deliver public talks at the attraction, affirming itself as a top provider for learning outside the classroom opportunities. Claiming to have more than 27,000 animals to see on a trip, the zoo also has a series of informative workshops linking to certain industries such as Human Resources, Marketing and Customer Care. The Life Processes workshop also allows students to handle lots of different artefacts relating to them.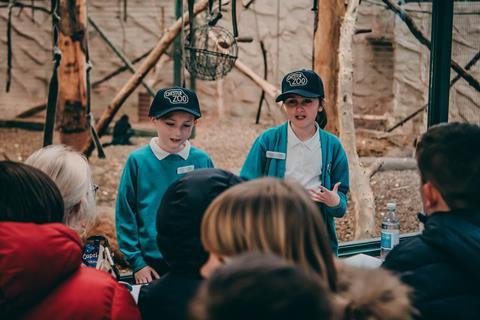 Marwell Zoo's workshops have been expertly tailored to suit students from pre-school to A-Level, as well as a pupils with a wide variety of special educational needs and disabilities. There's lots of animals to see throughout the 14-acre site too, including one of the most threatened antelopes in the world, the scimitar-horned oryx, which has recently been born there.
Home to a huge parrot rescue centre and one of Europe's largest collection of Bengal Tigers, there's lots to see at the wildlife park. Parrot-phernalia is just one of the sessions available to Key Stages 1 - 5, covering themes of habitats, adaptations and the influence of man. The sessions bring visiting pupils closer to parrots as the skilled keepers demonstrate their abilities and strengths.
Teachers looking to take their class to Hop Farm Family Park can visit the site prior to their school visit, with staff able to also assist with any queries. A school package to the farm includes an overview of the history of the Hop Farm, a visit to its museum, entry into the Animal Farm and activites such as crazy golf, driving school, giant jumping pillows (subject to weather) and an indoor soft play area.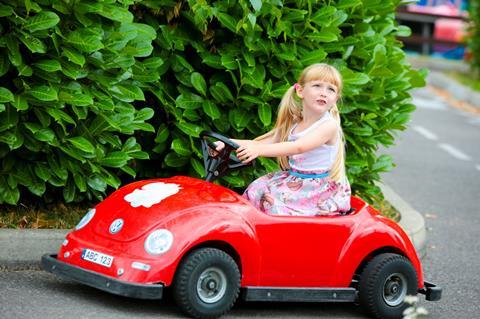 6. Wild Place Project, Bristol
The attraction which aims to educate its visitors with a vision of a sustainable future for wildlife has just opened a new Bear Wood, featuring four species: European brown bears, European grey wolves, Eurasian lynxes and wolverines. The latest enclosure at the park has more than 7.5 acres of woodland (the equivalent of six football pitches), 700 metres of walkway rising to heights of four metres and a 180-degree panoramic viewpoint - an immersive bear viewing den with floor-to-ceiling glass windows.
With lots of different options to think about when booking a wildlife-themed trip, ZSL London Zoo first opened in 1828, making it the world's oldest scientific zoo. Whether teachers take their class to experience the humidity of the rainforest in Rainforest Life, or under the waves to discover the biggest threats penguins face today at Penguin Beach, there's something for all age groups and abilities, as well as interesting and educational workshops.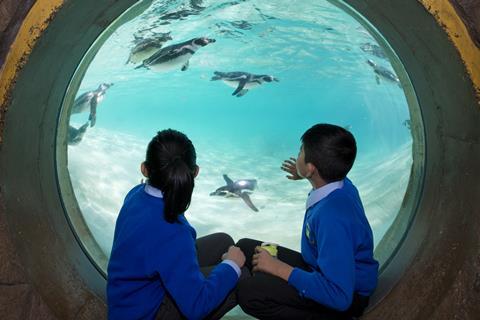 8. The Living Rainforest, Berkshire
Welcoming 26,000 children on school trips every year, visitors can experience the sights, sounds and smells of a tropical rainforest environment, as well as understanding how plants, animals, human needs, economies and cultures are all linked. Its educational tours around the attraction cover these different themes and aim to teach young people about the natural world. Having been shortlisted as finalists for both the Best Geography Learning Experience and Best Wildlife Attraction categories at the 2019/20 School Travel Awards, its trips seem to be very popular with teachers.
For a unique experience that looks in depth at life under the world's oceans, there's lots to see at SEA LIFE. With multiple aquariums across the UK, there's plenty of different attractions to choose from, but the London site is extra special due to it being situated right next to the London Eye and Big Ben - so pupils can do a bit of sightseeing too.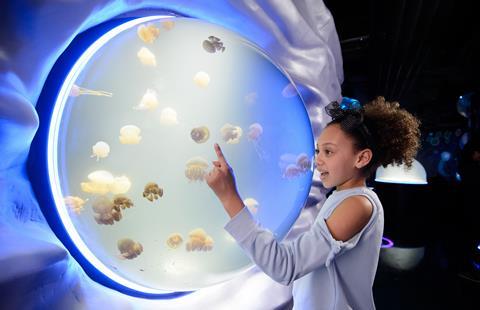 It offers a series of workshops including a 'Commotion in the Ocean' session for KS1 which educates pupils about the animals which have different adaptations to survive in the habitats that they live in, plus new KS2 and KS3 workshops centred around climate change.
The charity which looks after Paignton zoo has revealed its all-new workshops which educate children about sustainability. The themed sessions are adaptable for KS 1 - 5, with topics covered including climate change, plastic pollution, sustainable choices and palm oil. All sessions last for around 45 minutes and are included in the price of education admission.