The 'My Best School Trip' Award, part of the School Travel Awards, celebrates educational visits that achieve their objectives as well as giving children a rich and rewarding experience.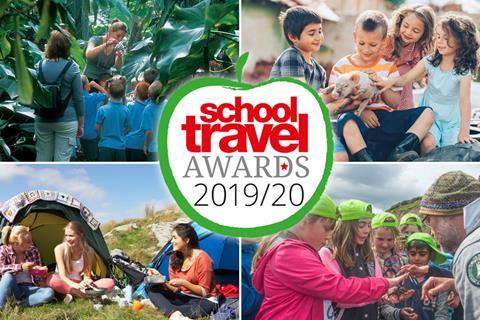 The award is open to teachers of Key Stage 1- 4 with the opportunity to win £1,500 for the school to spend on a future educational visit.
As ever, this year's entries were shortlisted by School Travel Organiser and then put in front of an expert judging panel to assess the trips' objectives, inclusivity and learning outcomes, among other critieria.
This year's finalists are:
Kingstone and Thruxton Primary School, Herefordshire - for their Year 4 residential to Longtown Activity Centre in Hereford.
Jack Tizard School, London, for their trip to Butlins in Bognor Regis.
Kingswood House School, Surrey, for their Year 9 'Making a Modern Britain' trip.
Bleak Hill Primary School, Merseyside, for their Year 4 Town Hall democracy trip.
The winner will be revealed at the five-star School Travel Awards ceremony, which will take place on Friday 15th November at the Royal Garden Hotel in Kensington, London. For event and ticket information click here.
"Personally, I feel privileged to have been part of the whole process and part of the School Travel Awards as a school".

Jonathan Whitwell, deputy headteacher, Moorside Primary School, Lancaster
Last year's winner
The winner of last year's 'My Best School Trip' Award was Moorside Primary School from Lancaster for their Year 1 residential to FSC Malham Tarn. They've used the money to take 90 Year 3 students caving.
Deputy headteacher Jonathan Whitwell, who collected the prize, said winning the award has "raised the profile of the school with all stakeholders - and most importantly - the children, who are rightly proud of their school".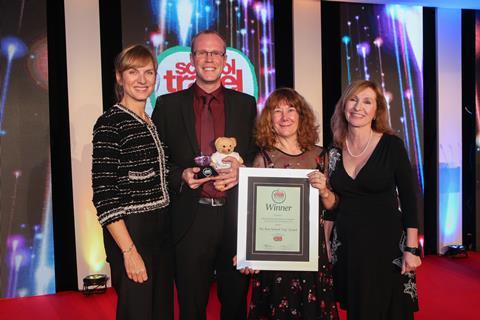 Need any help?
For any more information about this Award or anything else related to the School Travel Awards, contact the Editorial Team at School Travel Organiser Magazine by emailing editorial@schooltravelorganiser.com or calling 01908-613323.