The winners of last year's 'My Best School Trip' Award have spent the prize money on two trips to Eskdale Youth Hostel… yes, two!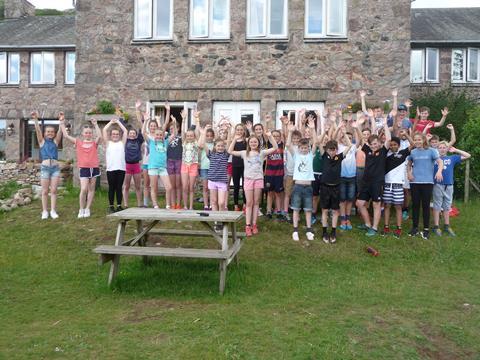 Ian Wood, Sport & Educational Visits coordinator from Kirk Ella St. Andrew's Community Primary School in Yorkshire, collected the award for My Best School Trip at the School Travel Awards 2016/17.
Ian submitted entries written by Year 6 about their week-long residential to Eskdale Youth Hostel, in Cumbria. Mr Wood won £1,500 for his school to spend on a trip. Kirk Ella St. Andrew's Community Primary School chose to spend their prize money on two more trips to Eskdale with their two Year 6 classes.
Ian Wood has shared their experiences and tells us about the trips in his own words:
The purpose of the trip was to allow the pupils to visit a contrasting area of the UK and to compare life in the past and present day. It also served the purpose of reinforcing and consolidating learning on topics previously taught, whilst providing the opportunity to become more independent, in preparation for Secondary school.
The location chosen for the Year 6 pupils to stay was Eskdale Youth Hostel and each group had sole occupancy of the hostel and made full use of the grounds, facilities, activities and individual talents of the Youth Hostel staff on offer.
Organising the trip
The visit was central to the children's learning back in school throughout the summer term, and also reinforced learning on topics covered in Year 6 and across KS2. As to be expected, organising a visit such as this was a mammoth task, but doing it in small chunks throughout the year made it manageable and meant that a thorough job could be done without rushing.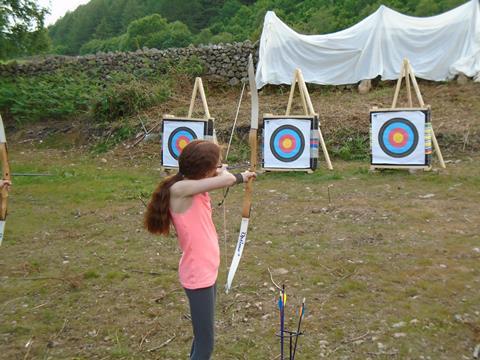 The trip itinerary
On the Monday we travelled to Bowness where children boarded a Windemere cruise boat, which took them on a voyage to Lakeside. They saw natural features of the Lake District National Park, and got an idea of the importance of tourism to the area. The pupils then also visited the Lakeside Aquarium where they explored the wildlife indigenous to different areas of the world.
This was then followed by a steam train ride from Lakeside to Haverthwaite. During this children imagined they were living during World War 2 and what it was like being evacuated to the countryside.
On the Tuesday our pupils took part in an archery lesson and later enjoyed bark carving, a class led by the hostel manager who is an artist who works with tree bark to create his work. Pupils were able to keep their work for taking back to school. The rest of the day involved baking, and decorating their own Roman Shield, along with a walk along the river, followed by a tour of Boot Water Mill – the oldest working water mill in England.
Wednesday saw us go to Muncaster Castle and on a tour looking at life in the past and looking at 'Tom Skelton', from whom the expression 'Tom foolery' is derived. We then all watched a bird of prey display, followed by a walk to Ravenglass Station and a tour of Ravenglass Roman Bathhouse and Ravenglass and Eskdale Railway.
Thursday was 'Roman Invasion Day' and involved the pupils walking to the head of the Esk valley to visit the remains of Hard Knott Fort, where they were 'transformed' into a Roman fighting unit, learning about the way of life, what soldiers had to do, punishments and reasons why they would have been in the army. They considered languages and what made the Roman army so powerful. They then had a tour of the fort with the visit leader and considered why it was built where it is and what made it strong.
Friday, we departed Eskdale Youth Hostel for Fell Foot National Park where the children were able to use facilities including the adventure playground and climb trees, considering the purpose of national parks; this was followed up back at school.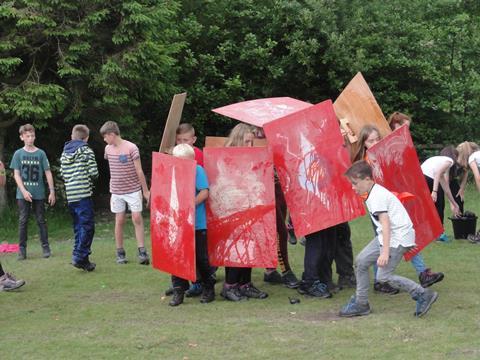 Reflecting
Children and staff alike recognised this visit as a 'once-in-a-lifetime' experience for the children. There is no better way to learn than 'hands on' and our pupils gained so much.
It created many stand-out memories of their lives at primary school and it was a true delight to see the enjoyment.
Whilst we have been running this visit for years, it has been constantly adapted and changed to meet the needs of the children and the ever-changing curriculum.
For more information about the hostel, visit www.yha.org.uk/hostel/eskdale.
For more information regarding this year's School Travel Awards, you can visit our award pages here.