Here are the four individuals who not only help provide amazing school trip experiences, but go the extra mile to embrace and promote learning outside the classroom.
The School Trip Champion Award is presented as part of the School Travel Awards and comes with a £1,500 prize for the winner's school to spend on a future trip.
Nominations were made by teachers, parents, pupils and suppliers and you decided who took the title this year.
The winner, Sue Dutton of Sherbrook Primary School in Staffordshire, was announced at the School Travel Awards Lunch and Ceremony on Wednesday 25th May at the Royal Lancaster Hotel in London.
Read more about your 2022 finalists…


Sue Dutton
Sherbrook Primary School
Cannock, Staffordshire
Sherbrook Primary School is a generic special school located very close to Cannock Chase for children from 2 to 11 years with a wide range of special educational needs. Sue has worked there as class teacher for 15 years and been central to the school's commitment to school trips and learning outside the classroom.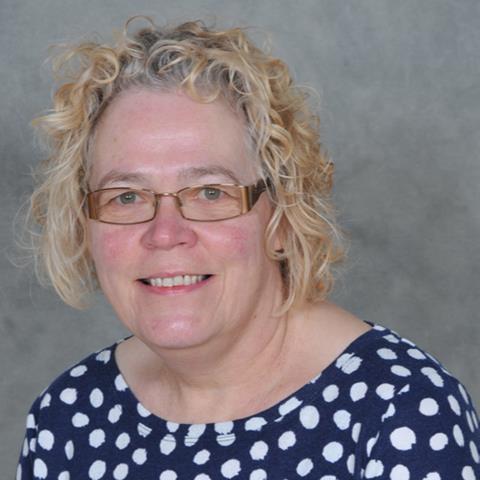 The school's focus in this important area has been recognised with an LOTC Gold Mark. The national accreditation from the Council for Learning Outside the Classroom (CLOtC) supports and celebrates educational settings who provide meaningful experiences across the whole curriculum, indoors and out, on and off-site. Sue has been central to the development of this over the last ten years and is now working with the CLOtC to mentor other schools about their LOTC programmes. She is even involved in producing a film with CLOtC for them to encourage other schools to take their learning beyond the classroom.
During Sue's time at Sherbrook her curriculum responsibility has always been Learning Outside the Classroom. She also manages the school's Evolve system, which is what staff use to plan their offsite visits, uploading the risk benefits and other paperwork.
Over the years Sue has championed learning beyond the classroom at Sherbrook. She told us: "I have run staff meetings giving information and training to enable them to build their skills and confidence to take their children beyond the classroom walls. I have kept a central folder of places to visit in the local area and further afield. I have always been on hand to help staff prepare for their visits and also to transport them on the day as I am also a registered minibus driver."
Sue has organised regular twilight and inset days on learning beyond the classroom. This has involved setting up a range of activities and experiences for other staff to try, to help to build their confidence to take their children outside and offsite. As a staff team they have taken children sailing, canoeing, axe throwing, tree climbing, fencing, fire lighting and cooking on an open fire.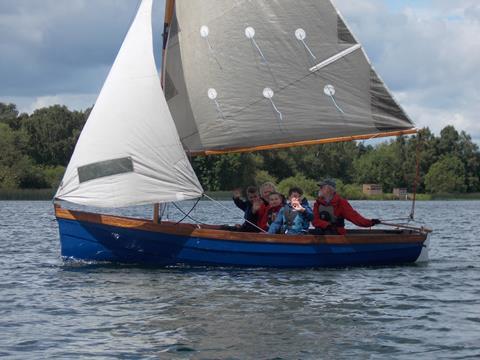 For a number of years Sue was responsible for the behaviour support class. This was an amazing opportunity to work with a group of children who did not thrive within the classroom walls and a specific curriculum was designed for them.
Sue told us: "In the morning we would do Maths and English and in the afternoon we would take part in a range of outdoor offsite activities. This enabled us to challenge the unbounded energy of the children more efficiently. The activities included horse riding, rock climbing, sailing, canoeing, orienteering, caving, swimming, walking on the chase, therapeutic farm visits, supermarket visits to buy cooking ingredients, bush craft, forest schools."
The school takes children away on a range of different trips including: residential visits, theatre, Thinktank science museum, RAF Museum Cosford, Drayton Manor Park, Stafford Castle, National Memorial Arboretum, Weston Park, Wolseley Wildlife Centre, SnowDome, local parks, mountain biking, swimming, farms, libraries and churches.
Sue said: "No child at Sherbrook is precluded from going on an adventure beyond the school walls. We have a very healthy school which helps to pay towards for visits and we also have fund raising events, to raise money for our outdoor learning."
Abigail Hopper
Nightingale Primary School
Hackney, London
Abi Hopper is the Headteacher at Nightingale Primary School in Hackney, London and its local "brilliant community" is extremely diverse with its children coming from a range of backgrounds.
Abi told us: "A high proportion are eligible for the Pupil Premium and for many, the challenges of urban living are considerable."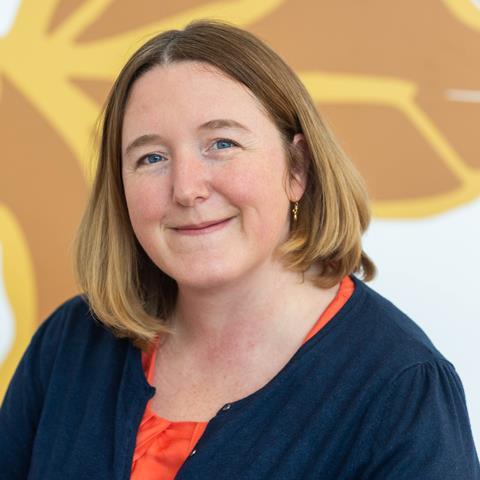 Three years ago, the school began a mission to connect its pupils with nature in ways that would not only enhance their understanding and empathy for the natural world but would also support their mental health and wellbeing.
What began as a half-day of Forest School for Reception has grown like a "mighty oak" and now all of the children aged between 3 and 7 years at Nightingale learn outdoors for half a day a week, year-round. Plus, every child in Key Stage 2 takes part in school trips and visits outdoors every term including camping trips for Years 4, 5 and 6 every summer.
"Our pupils know how to work with tools such as axes, they can light an awesome campfire and even whittle you a stick to toast your marshmallow on," says Abi. "I like to think that these are life skills they will take with them as they grow and, whatever challenges they face in their life, they'll know that sun on their face, wind in their hair and grass beneath their feet will always make things just that little bit better."
"Whatever challenges they face in their life, they'll know that sun on their face, wind in their hair and grass beneath their feet will always make things just that little bit better."
Abi has been central to all of this and is always keen to support the ideas that staff, children and its outdoor learning partners come up with.
This year they are working out how to have Year 6 spend one night at camp sleeping in shelters they have built for themselves in the woods. "They are going to love it," Abi enthuses who participates whenever she has the opportunity, "including joining the residentials in my trusty camper van, 'Helga'."
Some of the school trips and learning outside the classroom activities Abi has organised and been involved with include:
South Downs National Park, Kent (Every Year), Epping Forest, and "pretty much everywhere you can think of in London" including all the major museums, galleries, UK Parliament, orchestral concerts - and even mudlarking down on the banks of the Thames!
Sara Taggart
The Lyceum School
Shoreditch, London
As Deputy Head Teacher, Sara is not class based but has dealings with all pupils across the school in her role as Pastoral Lead and Safeguarding Lead. This allows her to work closely with staff and pupils in each year group.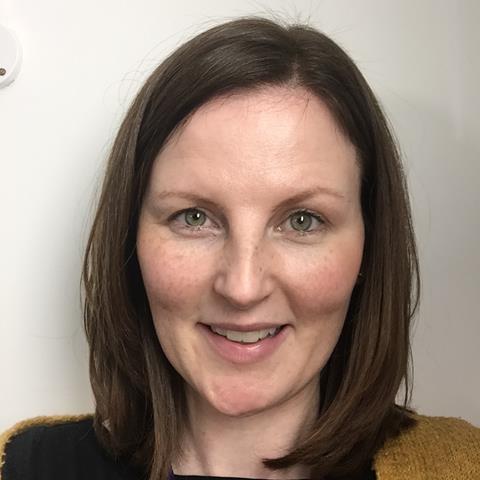 Sara told us: "We pride ourselves on our creative 'topic based' approach to learning. While many schools enjoy teaching topics in this way, what sets us aside is the fact that we immerse ourselves wholeheartedly in the topics we are learning about."
From Year 3 upwards, this means learning about History through living it on 'Living History' trips, such as taking Year 5 and 6 to Suffolk for a week to live as Tudors. At the same time, Year 3 and 4 are off to live as Victorians.
"In addition to residential trips, we really make the most of our central location, using London 'as our playground', visiting museums, galleries, exhibitions and the theatre across the academic year," explained Sara.
She plays an active part in the trips organising every detail and ensuring that the children have the time of their lives.
The final trip in Year 6 puts language skills to the test as the group take part in a week-long visit to Spain. Having had Spanish lessons for seven years, the children are able to converse in shops and restaurants utilising their school Spanish. This residential trip abroad is also used to help promote independence and prepare the pupils for the transition to secondary school.
A summary of the sort of school trips and learning outside the classroom activities Sara has organised and been involved with:
Residential Trips: Year 5 and 6 residential trip to Suffolk living as Tudors; Year 5 and 6 residential trip to Suffolk living as WW2 evacuees; Year 6 trip to Barcelona, Spain; Year 5 trip to Edinburgh; Year 3 and 4 residential trip Cardfields (Essex) living as Victorians; Year 3 and 4 residential trip to Cranedale (Yorkshire) to study geography.
Day trips: Matilda musical workshop (with RSC) and matinee performance Cambridge Theatre, London; The Lion King dance workshop (Pineapple Dance Studios) and matinee performance Lyceum Theatre, London; Tower of London; Hampton Court Palace; HMS Belfast; Imperial War Museum; Docklands Museum; Science Museum; London Graffiti Walking Tour; Centre of the Cell, Queen Mary University, Whitechapel.
There is an upcoming Year 5 and 6 residential in May to St Vincent's School for the visually impaired in Liverpool. Sara said: "This will be a 'reverse inclusivity' trip whereby the visually impaired students will teach our children what it is like to live like them, taking them on a tour around Liverpool, teaching them Braille and collaboratively working together on music and drama projects. In return, we will treat them to a day at Blackpool Pleasure Beach, going on all the rides and complete with fish and chips and ice cream."
Tracey Walker
Ramsden Hall Academy
Billericay, Essex
Tracey is a Higher-level Teaching Assistant specialising in Maths, assisting in the classroom and teaching one to one sessions and has worked at Ramsden Hall for ten years, the last five of which she has been trip coordinator for all school trips.
Ramsden Hall Academy is a residential special school for boys aged 10 to 16 who have an EHCP for Social, Emotional and Mental Health. The Academy aims to support all students with their specific needs and barriers to learning so they can reach their full potential, both academically and in terms of managing their behaviour.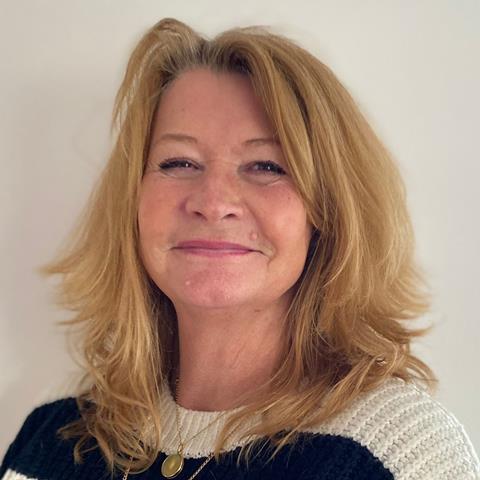 The students are drawn from a wide area of Essex, neighbouring London boroughs and unitary authorities, and have a wide range of social, emotional and mental health needs.
"I work closely with teachers and students to arrange and encourage uptake in a variety of school trips that offer an alternative learning experience for our students," Tracey explained. Most of the students come from disadvantaged backgrounds and can really benefit from the social and educational skills that these environments provide. They are also rewarded with trips based on a points system, which are rewarded based on performance and behaviour.
As well as organising the activities, Tracey is responsible for arranging travel, staff, medication, money and undertaking risk assessments. For each term, there are at least five school trips, as well as ad hoc trips that are sometimes arranged as additional positive reinforcement for good performance and/or behaviour.
Tracey told us that the school trips organised are "key in the development of our students, they help students develop the skills to manage their SEMH needs successfully and enable them to thrive in school and in the wider community."
In line with the Ramsden Hall Academy mission statement, all trips are designed to help build students' skills and confidence so that they can learn to recognise their emotions, self-regulate, and develop strategies to express themselves safely.
Some of the school trips and learning outside the classroom activities Tracey has organised and been involved with include:
Thorpe Park: For many of the boys this was a special treat as many come from disadvantaged backgrounds and would not have the opportunity to experience this in their everyday life. As well as being a fun experience, the trip encouraged social skills and independence. The group was given the freedom to explore the park in groups unsupervised (although, were given mobile phones and allocated meeting points where they had to check in periodically).
Quasar: Again, as well as laser tag being a fun activity, it encourages healthy competition and teamwork within the group, which includes children with anger management challenges.
Meals Out: Taking the students to restaurants encourages them to interact with the waiting staff and to work out the cost of splitting the bill amongst themselves, putting Maths into every life.
For more information about the School Travel Awards in general click here.
If you're a teacher or Educational Visits Coordinator stay informed and inspired with ideas and advice by registering with this website for free and opting in to get our regular email newsletter.