The Education / Learning Team of the Year Award recognises a team of people big or small, whose collective inspiration has led to fantastic support and outcomes for school groups. Know a team worthy of the award? Nominate now for 2022.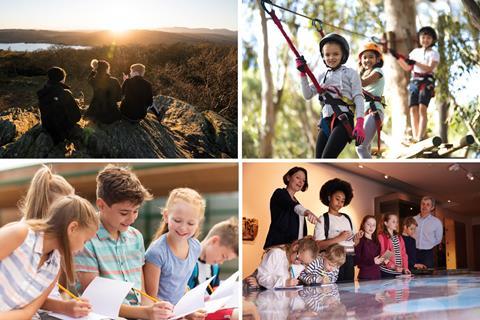 Nominations for 2022 now open
You can choose to make your 2022 nomination when voting for your favourite attractions and providers (teachers and EVCs only) by going to the main 2022 awards voting form.
Or click to the dedicated nomination form for this particular awards category, which is open to teachers, parents and pupils as well as staff at school travel providers.
Nominations will be shortlisted and judged by a panel of experts who work within the sector.
The winning team will be revealed during the School Travel Awards ceremony, which is due to take place on Wednesday 25th May 2022 at the Royal Lancaster Hotel, London.
Last year's winners
The Garden Classroom Team were announced as the Education / Learning Team of the Year during the School Travel Awards for 2020/21. Hosted by Olympian and broadcaster Katharine Merry, the event was unable to be staged in-person and was broadcast online on Thursday 20th May. You can still watch it by clicking here.
The 11-strong team from The Garden Classroom provide children and young people with the opportunity to benefit from creative outdoor experiences, ranging from pop-up outdoor sessions to Countryside Classroom days and residentials.
Their mission is to offer "high quality outdoor learning in natural environments; to provide stimulating and memorable experiences, to share knowledge, to ignite curiosity and broaden horizons."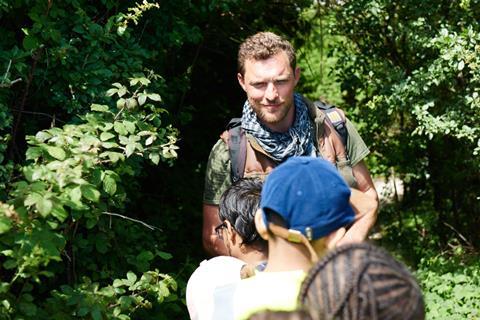 The team told us: "Whether it's TGC's pop-up outdoor education sessions in London's parks, Urban Forest Schools, CPD/Insets, Countryside Classroom days or Learning Away residentials, children and young people are at the heart of everything we do.
"We meticulously plan and work collaboratively, taking note for example the need to hire an all-terrain wheelchair so everyone can be included. Teachers understand their responsibilities and we work closely with them to ensure a safe and memorable experience is had by all."For example, prior to a residential, our team go into class and meet the children to tell them about the programme and answer pupils' and parents' questions. On camp the school team and TGC team work in partnership, meeting every evening round the camp fire to debrief and plan for the next day.
"For many of our inner-city Year 5/6 children, a countryside residential with TGC will be their first time away from home and parents, many are from cultures in which opportunities for children are strictly controlled and need reassurance and we value teachers' guidance on how to create the best experiences for their pupils.
These three finalists were also in the running for the award and deserve plenty of recognition for what they do…
Finalist: Derbyshire Environmental Studies Service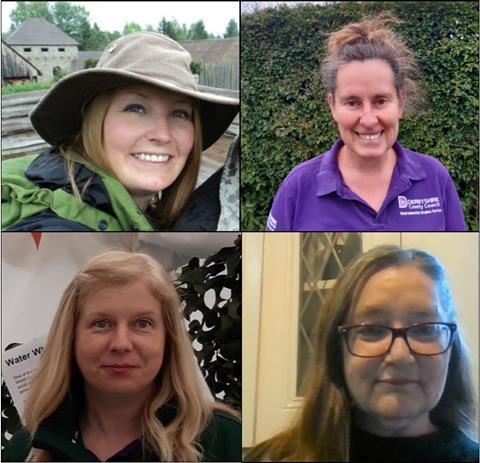 About the team: consisting of four people (Georgina Greaves – environmental studies service manager, Ingrid Reeves - education visits leader, Sarah Keogh – forest school leader and Gwen Wilson – business services assistant), the team has been in place for more than 20 years.
Their aim/mission? "Our mission is to foster meaningful connections to the built and natural environment of Derbyshire using innovative programmes, transformative learning experiences and partnerships.
"Our vision is for children, young people, families and communities to learn about, play in, enjoy and value our unique county."
What does the team do for schools? "We offer engaging, inspiring and interactive learning outside the classroom for all ages and abilities across Derbyshire.
"Our day fieldwork visits are linked to the National Curriculum, responding and adapting to teachers' and pupils' needs. These tailored experiences are fun, meaningful, fully resourced, led by qualified teachers and take place in natural and built environments.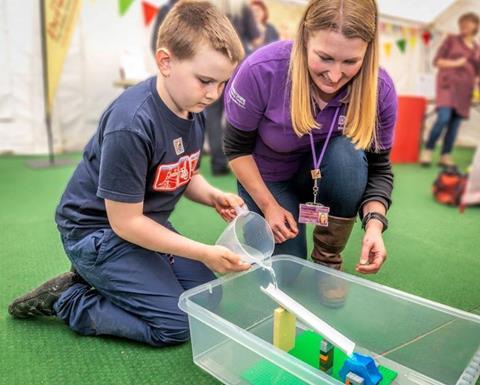 "We aim to engage head, heart and hands – to know about our places and spaces, to care for them and to take action for them. We support the sustainable establishment of Forest School programmes for schools and settings across the county.
"We also offer training for teachers, teaching assistants and outdoor group leaders so they can take learning outdoors successfully and safely. We seek funding, working in partnership with local, regional and national organisations to deliver heritage engagement projects with schools, community groups and families."
Finalist: English Heritage Education Team
About the team: there are 17 members of the education team including; seven education visit officers who are based at sites around the country who work directly with teachers, site staff and volunteers to manage and deliver the education offer on site; the head of learning and Interpretation; a senior learning manager; two learning managers and a learning assistant. There is also an education marketing manager and two education marketing executives as well as dedicated education volunteers and site staff who help deliver the sessions.
Their aim/mission? "English Heritage Education seeks to increase participation by children and young people through outstanding learning experiences which support engagement with our historic sites and artefacts, in person, off-site and online. Our education mission is to inspire children, young people and adult learners to enjoy, understand, value, and care for our historic environment so that they can become its guardians in the future."
What does the team do for schools? "English Heritage offers free educational visits to a wide range of learners, and we ensure that each one is a memorable experience. We support every aspect of the visit, from booking a trip to planning and preparation for on-site learning. Our excellent free learning resources and handling boxes are full of interesting artefacts and replica objects that help learners get hands-on with history and explore the past for themselves.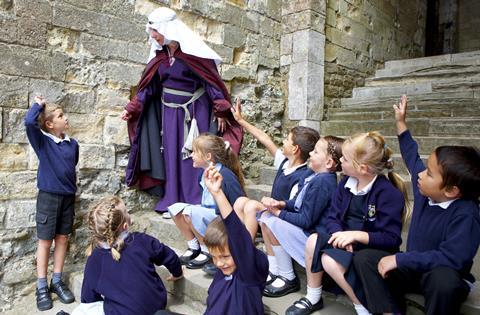 "Our Education team work closely with teachers across England to ensure schools receive a warm welcome at our sites and that our education offer fulfils their and their pupils' needs. We deliver a range of cross-curricular expert-led Discovery Visits which allow pupils to delve deeper into history.
"All of English Heritage's on and off-site and digital resources are curriculum-linked to ensure they meet the needs of different groups across the key stages, including our specialist SEND workshops, enabling students of all ages and abilities to step into England's story."
Finalist: Science Museum Learning Team
About the team: there are more than 80 people in the team which has been in place for more than 30 years. There are various roles but in general they have staff who look after the schools programme, the adult cultural programme, the family programme, the community programme, and also those who work on designing interactive galleries. There is also a large team of Explainers who are on-gallery igniting the curiosity of its visitors on a daily basis.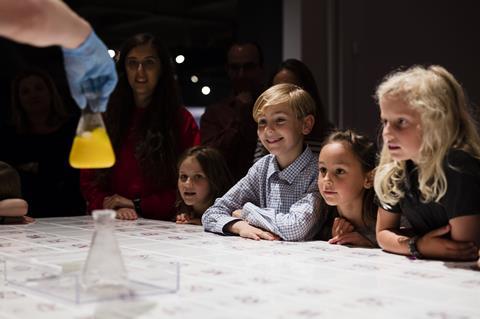 The team's aim/mission? "Our overall aim is Inspiring Futures through growing science capital for people of all ages. We want to do this through reaching out, collaborating, innovating and leading in the field."
What does the team do for schools? "We have so many things on offer for schools. Our brilliant Wonderlab interactive gallery is a place where schools can have a hands-on experience of science; within this Gallery we offer live shows and demos by our talented Explainer team, but these are also on offer elsewhere in the Museum, as well as having the option to have these in your own school.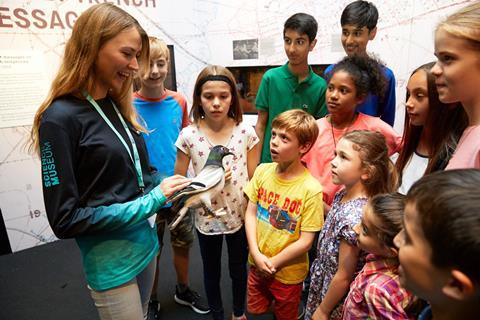 "Schools can come on a visit to any of our engaging and interactive galleries and we have a huge range of teacher resources for these visits, or to use back in the classroom/online. Our Leaning Academy also offers excellent teacher training for Science teachers, and soon for Maths teachers too."
About the School Travel Awards
The annual awards recognise inspiring people and the very best companies, venues and attractions providing school trips.
Organised by School Travel Organiser magazine, it's an important initiative celebrating learning outside the classroom, that raises the profile and highlights the importance of school trips for children - with exciting opportunities for schools to also win big prizes.
To find out more click to schooltravelorganiser.com/awards.