Teacher John Dabell on residential as a rite of passage.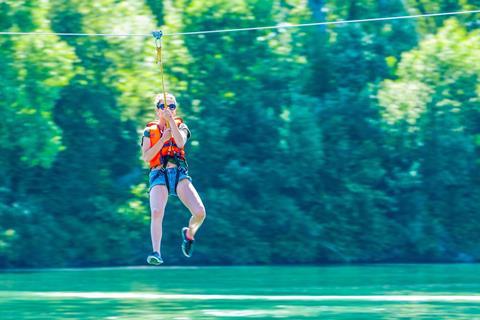 When I qualified as a teacher, my well-meaning mentor said "you're not a proper teacher until you've done your first residential!"
She said it would "make me or break me" and signed me up for a week with 60 Year 7s to a French campsite, prompting a rather nervous laugh.
But was my mentor right? I can safely say that you go into a residential as one person and come out the other end changed, different and knackered.
If it's a success you'll come out absolutely buzzing, elated and wishing you were still there, as will the students. If it hasn't then you'll know what it feels like to miss in a World Cup penalty shoot-out.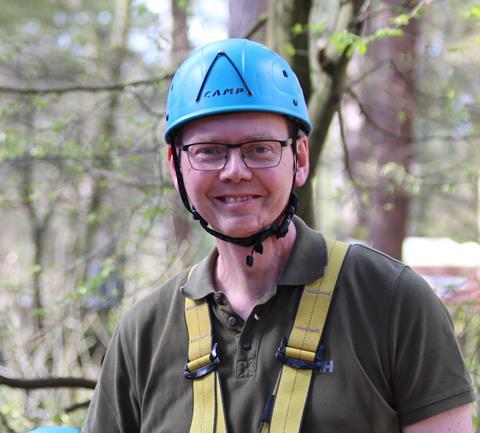 The impact that residential school trips have on pupils is huge, they provide opportunities and benefits that cannot be achieved in any other context or setting.
However, students don't get to monopolise all the overexcitement, fun and tears – a residential is a shared experience and teachers are in the thick of it.
My first time away felt like I was hanging on to the side of a helicopter even though we were sat in a crisp- infested and over-heated coach stuck on the M1 with everyone going 'hyper'. What had I let myself in for? Over-anxious parents had waved their children off but I felt like I needed mine.
Things happen on residentials that can only happen when you're out of the classroom such as a 2:30am fire drill because someone sprayed Lynx on a smoke alarm "for a laugh". This is when you see your colleagues at their best.
This was the trip where I learned how to administer rapid-response emotional first-aid, sit in a corridor for long periods waiting for everyone to 'settle down' and sleep with my eyes open. I developed better hearing than a moth, bat and owl combined.
I also learned how to conquer my fear of heights abseiling off a bridge, saw a different side to everyone and realised that residentials were actually quite amazing.
You'll be continually tested, surprised and blown away by what students can do and what you can actually do yourself, when push comes to shove. They really do have a positive effect on our own learning, achievement and wellbeing as teachers.
So yes, it's true; a residential gives you the raw and necessary experience to be a better teacher. A five day residential is easily the equivalent of a 10 week stint in the classroom.
Doing a residential turns you into a Swiss Army knife of a teacher with all the adaptability and mental endurance of a NASA astronaut.
These are truly priceless and transformative experiences for widening and developing your skills. With over 25 under my belt, I am still learning and can't wait for my next one.
John trained as teacher 20 years ago, working across London and the Midlands. He now works as a project manager, writer and part-time teacher.