The V&A has released details about the new national museum, Young V&A, as well as highlights of its 2023 programme.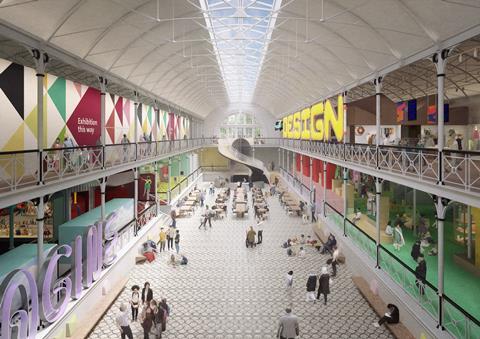 A major redevelopment project has transformed the former Museum of Childhood in London's Bethnal Green into a new museum dedicated to children and young people, from early years to teens.
Described as a 'fun and joyful place to play, imagine and design', Young V&A will aim to unlock children's creativity and help them build new skills and the creative confidence they need to thrive.
It will also include a series of creative collaborations with performance artists, poets, designers, street artists, dancers, cartoonists, costume designers, photographers, and more.
Co-designed with and for children and young people, Young V&A's three interactive galleries, Play, Imagine and Design, will include colourful and tactile sensory landscapes for its youngest visitors, and a gaming arcade and open design studio for its oldest, in the most radical overhaul in the museum's 150-year history.
Displaying 2,000 inspiring objects from the breadth of the V&A's global collections, new acquisitions include children's protest art which explores issues ranging from sustainability and gender to human rights and race.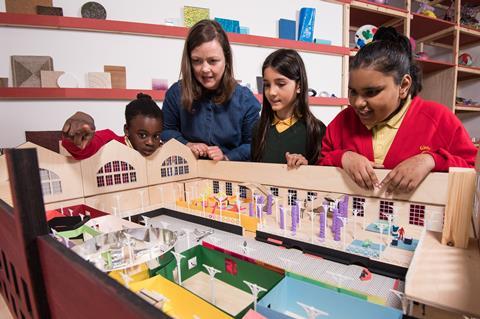 Other acquisitions include inclusive dolls, sustainable fashion and The Hero Arm which is said to be the world's most accessible 3D printed prosthetic co-designed with young people.
Through these objects, Young V&A will highlight how art, design, and performance – and the ingenuity of children – can change the world.
While the museum is closed for construction, Young V&A has been taking its year-long Reinvent Festival out into the community, paving the way to its opening.
Over the few months, Young V&A will continue its long-established schools programme. By summer 2023, it aims to have engaged with every school in Tower Hamlets, though a series of free interactive assemblies and taster workshops.
What else is happening at the V&A?
There are a number of new exhibitions, galleries and displays at V&A South Kensington including:
Donatello: Sculpting the Renaissance (February - June, 2023): the first exhibition of its kind to be staged in the UK, Donatello: Sculpting the Renaissance, will explore the exceptional talents of the Renaissance master. This major display will offer a new vision of arguably the greatest sculptor of all time and his impact on artistic development at this crucial time in the history of art.
Re:Imagining Musicals (15th October 2022 - 27th November, 2023): this free display celebrates the glittering world of musical theatre and explores the cultural significance of some of the industry's most iconic stories. It will discover the craftsmanship behind some of the best-loved musicals from Miss Saigon and My Fair Lady to modern classics SIX the Musical and Everybody's Talking About Jamie.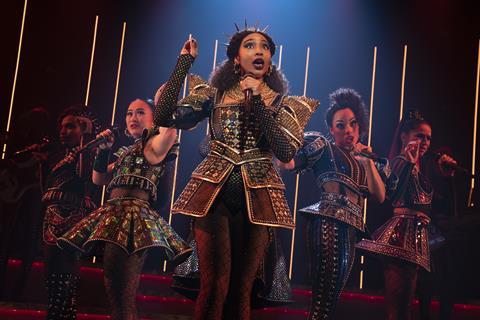 Photography Centre (spring 2023): part of the V&A's ambitious future plan, phase two of the V&A's Photography Centre will create the largest permanent gallery dedicated to photography in the UK. Four new gallery spaces will be created, enabling visitors to see and experience more of the V&A's world leading collection, and understand photography's diverse histories and extensive impact on our lives.
There are a number of resources and visit options for schools planning trips to the V&A including workshops, self-guided visits as well as a new Explore the Collections online search tool featuring objects to use in the classroom to support the curriculum.