Young V&A, described as the UK's new national museum designed with and for young people, opens in London this summer with lots for schools to experience.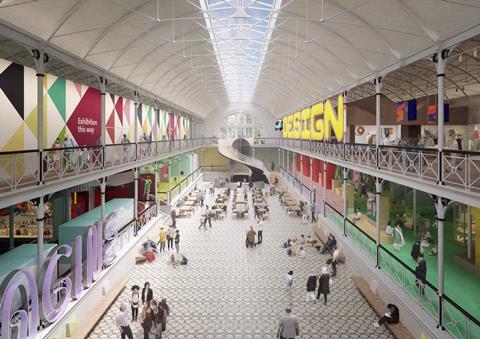 The official opening date for the museum, in London's Bethnal Green, has been confirmed as Saturday 1st July.
Young V&A is designed with, and for, 0-14-year-olds and its mission is to inspire the next generation of artists, designers, performers and practitioners. It will feature sensory playscapes, an Imagination Playground as well as 2,000 highlights from the V&A's art, design, and performance collections.
Alongside creative education spaces for hands-on making and performance in Young V&A's galleries, three workshop spaces dedicated to learning and a reading room in the lower ground floor will support a year-round programme of learning and education for early years through to Key Stages 1-3.
What else can schools expect from a visit to the Young V&A?
An interactive Minecraft installation in the Play Gallery's game design space 'The Arcade'.
New murals by street artist Mark Malarko inspired by creative workshops with children at Weavers Adventure Playground, nearby Young V&A.
This Is Me, a co-curated display of new portraits by photographer Rehan Jamil capturing young people expressing what creativity means to them, set alongside self-portraits by the likes of Quentin Blake and Linda McCartney.
Innovative creations by young people devising new tech solutions, including a gas leak detector designed by 11-year-old Sashrika Das and the EleVoc 2022 human-elephant conflict device by Chinmayi Ramasubramanian, aged 14.
Details of the Young V&A's first exhibition
Japan: Myths to Manga will open on 14th October 2023. From sky to sea, and into the forest and city, the exhibition will take visitors on an exciting and atmospheric trip through Japanese history to explore how landscape and folklore have influenced popular culture, technology, and design.
Alongside a series of sensory interactives and activities, the display will feature films such as My Neighbour Totoro (1988) and Ponyo (2008) from the iconic animation studio, Studio Ghibli, a manga-inspired coat by Comme des Garçons, and dizzying heel-less shoes by Noritaka Tatehana, plus plenty of Pokémon.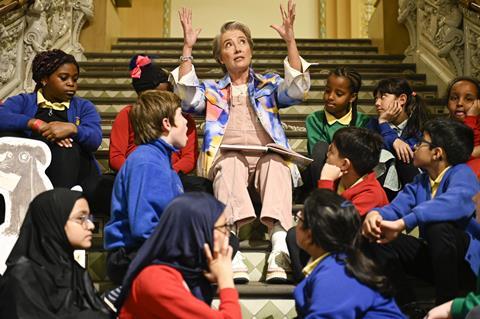 Comments from Dr Tristram Hunt and Dame Emma Thompson
Dr Tristram Hunt, director of the V&A, said: "Children and young people have been disproportionally affected by the pandemic and its aftermath, alongside the dramatic fall in creative education in schools. Young V&A is our response: a flagship project investing in creativity with and for young people and their futures."
"We are using our stunning collection of art, design and performance to open the nation's favourite design club for all children and young people."

Dr Tristram Hunt, V&A director
Actor and writer, Dame Emma Thompson, added: "I'm delighted to know that Young V&A – our first national museum created with and for children – will be opening soon. It will make its thrilling and essential contribution to our young people, whose access to arts, culture, and design opportunities, both in school and out, has been so impoverished by decades of underfunding."
"For kids, this will be a space of collective fun, cultural enrichment, and wonder, and it's designed specifically for them, which makes it incredibly special."

Dame Emma Thompson
Young V&A will open on the site of the former V&A Museum of Childhood, east London's first museum, following the £13m project.