Victorian buildings near the site of the Roman Baths will undergo a major regeneration over the next year to be transformed into a Clore Learning Centre for the Roman Baths and a World Heritage Centre for the city.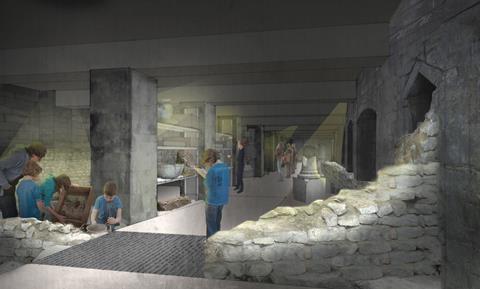 The 'Archway Project' aims to improve learning and engagement at the Roman Baths, with community groups and schools from across the region having their say on events, activities and sessions available at the centre.
Local teachers and school children worked with the project's learning & participation manager to discuss exactly what they wanted from the new centre, with pupils also adding different Roman drawings to their letters.
New learning opportunities available for pupils include allowing them to investigate the Romans and the science of archaeology, in a special Investigation Zone, set amongst the Roman remains of the site.
The project will also open up new areas of the Roman Baths to visitors, including a Roman laconicum (similar to a sauna) and possibly a Roman exercise yard.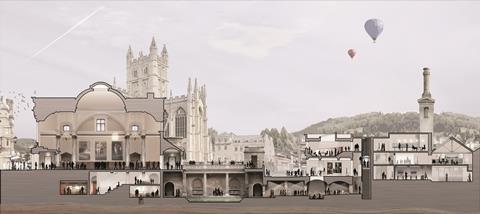 The new World Heritage Centre, also under construction on the site in Swallow Street, will contain displays that show schools why the city of Bath is a World Heritage Site.
What have people said about the project?
Councillor Paul Crossley, cabinet member for Community Services at Bath & North East Somerset Council, said: "We are delighted to see the creation of the Learning Centre and World Heritage Centre beginning.
"The new spaces will be accompanied by exciting community events, activities and learning opportunities – from well-being courses for local community groups, to a digging pit where school children can unearth replica Roman objects."
Mike Hedges, Bristol director of Beard Construction, which is doing the work, said: "We're delighted to be back at the Roman Baths again, this new project will provide visitors with a hands-on learning experience set among Roman remains and help showcase Bath's rich and fascinating heritage."
There are several 'Clore Learning Centres' across the country, linked to the Clore Duffield Foundation which was set up a number of years ago. It gives out grants to fund creative learning spaces for children and young people. The National Lottery Heritage Fund have also donated £3.4 million towards the build.