A new at-school programme of activities has been designed by the team at Winchester Science Centre to include explosive demonstrations and different workshops linking to STEM (Science, Technology, Engineering and Maths).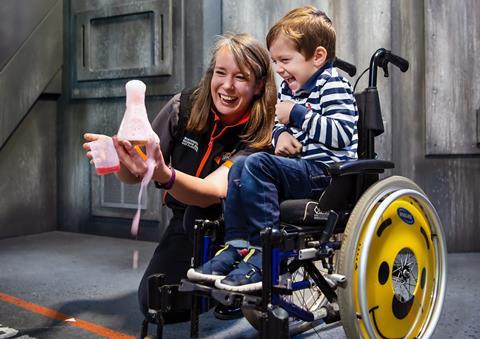 The Ultimate STEM School Takeout is being described by Winchester Science Centre as an inspirational, educational and fun day of workshops and demonstrations designed to spark curiosity in STEM.
Aimed at primary school pupils in the region, including SEN schools, the offer is said to complement the usual Ultimate STEM School Trip, which sees up to 40,000 school children visit every year, and will be relaunched soon for bookings from September 2021.
Ben Ward, chief executive of Winchester Science Centre, said: "The launch of the Ultimate STEM School Takeout is another great stride forwards for our charity in its aim to improve access to STEM and raise aspirations of young people."
"We can't wait to get into schools and see the wonder on student faces and, more importantly, spark curiosity in some future STEM superstars."

Ben Ward, chief executive, Winchester Science Centre.
Schools can choose from three topics all linked to the curriculum - forces, sound & coding and material properties - and can choose to structure the day in a typical classroom style or as a themed journey where all activities are linked through an underwater story.
No matter what options are chosen, activities have been designed to be fully rounded, with the option to complete pre-visit resources linked to the chosen topic, on-the-day workshops and a post-visit project.
Schools who complete the post-visit project, will also see three students and a teacher invited to Winchester Science Centre for a free bespoke day involving immersive exhibits, a Planetarium show, live science demonstrations and a behind-the-scenes look at what it's like to work as a science communicator.
Bookings for the experience are now open and are said to be ready for delivery from 19th April 2021.
More details
As well as the chosen class taking part in activities, schools can choose to hold a whole or partial school assembly too.
The 20 minute session will be filled with explosive demonstrations and interactive experiments all aimed at exciting students, reinforcing the scientific method and leaving pupils talking about the show.
Resources with teacher notes will be left to help support the delivery of the scientific method in future lessons.