The shortlisted nominees for the annual awards for Outstanding Contribution to Learning Outside the Classroom (CLOtC) have been announced, with voting open until 26th October.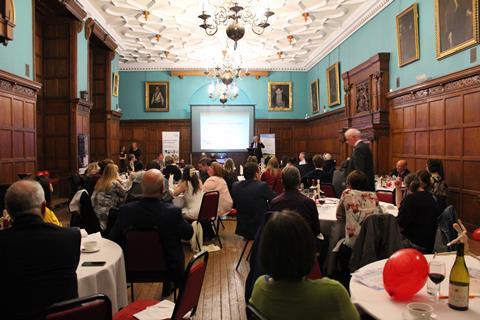 The awards for CLOtC recognise individuals and teams who have gone above and beyond to offer young people invaluable experiences outside the classroom.
The awards dinner will take place at The Black Country Living Museum, on the evening of the Learning Outside the Classroom (LOtC) Conference, on Friday, 22nd November 2018.
The CLOtC awards are split into three categories which are open to voting; LOtC Inspiring Educator, LOtC Innovator and LOtC Advocate. An additional category, Lifetime Achievement in LOtC will be chosen by the CLOtC board of trustees.
This year the awards dinner will be led by presenter, explorer and naturalist, Paul Rose. A previous CLOtC Champion, Paul is an advocate for the work undertaken by the CLOtC and believes in inspiring students outside of the classroom.
Shortlisted nominees
This year the awards have received a record number of nominations for individuals and groups who have contributed to education outside the classroom.
The shortlisted nominees in each category for this year are as follows.
LOtC Inspiring Educator, sponsored by School Travel Organiser magazine
• Nicola Bettis – Trainee Teacher, Akiva School
• Paul Curnow – Prep 3C Form Teacher & Forest School Leader, Spring Grove School
• Rhoda Bedington – Education Volunteer, Brandon Marsh Nature Reserve
• Zeeshaan Dinally – Chief Experiences Officer/Astronomer/Planetarium Agent, Immersive Exepriences

LOtC Innovator, sponsored by YHA
• Ben Maxfield – Director and Founder, BXM Expeditions
• Dan Riley – Programme Leader, White Hall Outdoor Education Centre
• Jon Clarke – Shadow Head Teacher, Walsall Academy
• Lisa Shames – Learning Programme Manager, The Jewish Museum London

LOtC Advocate, sponsored by Canal & River Trust

• Dr Coral Harper – Founder/ Director at Better Out Than In
• Marina Robb – Director, Circle of Life Rediscovery
• Mick Blamires – Hostel Manager, YHA Eskdale
• Lynne Ledgard – Assistant Headteacher, Green Lane Community Special School

To find out more, and cast your votes, visit the Council for Learning Outside the Classroom website.
Image: LOtC Awards 2017 (Photo Credit: LOtC)