The historic Shakespeare's Globe in the heart of London is offering up to 20,000 complimentary school tickets to see Macbeth, with teacher Continuing Professional Development (CPD) events linking to the show also available.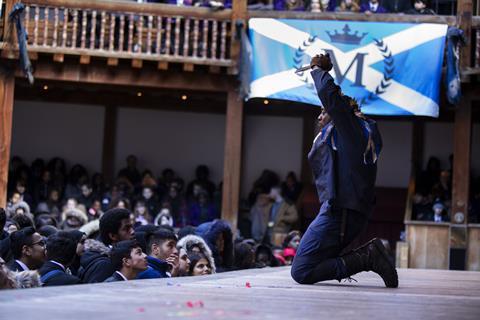 Playing Shakespeare with Deutsche Bank, the programme behind the initiative, was launched in 2007 and has since been giving students from London and Birmingham the chance to see Shakespeare on stage for free.
The free ticket offer applies to state schools in London and Birmingham, with heavily discounted tickets also available for schools outside the two cities.
To date, more than 211,000 students have benefited from the programme which also supports teachers by offering free CPD sessions, workshops and free learning resources.
Macbeth is one of Shakespeare's most well-known plays and is a text which thousands of young people study as part of their English Literature GCSE.
Applications for tickets open on Friday 5th November at 10am and will be processed on a first-come, first-served basis so early applications are recommended.
The show runs at Shakespeare's Globe in London between March and April 2022.
See what to expect below:
CPD sessions
In addition to free tickets to see the show, teachers can opt for a two-hour session held on-site at The Globe, offering ways to teach Macbeth in a fun and supportive environment.
Led by an experienced Globe education practitioner, teachers will learn transferable methods that can be used to teach any Shakespeare play and boost teacher confidence in helping students to analyse language, characters, themes and the text in the plays.
Free tickets are available for teachers from state schools in London and Birmingham with £10 tickets available for other teachers. These sessions are due to take place from 18th January until 8th February 2022.