The educational visits will give schools the chance to explore the grounds of Twickenham Stadium, visit the World Rugby Museum and experience a training session at the Harlequins.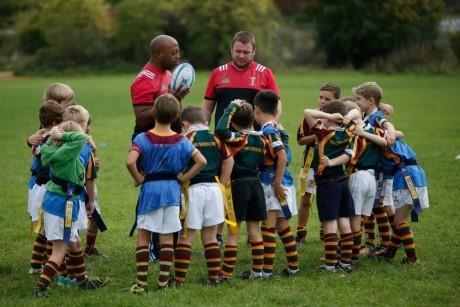 The visits typically last five hours, with a break for lunch, and offer students the chance to visit behind-the-scenes areas of Twickenham Stadium such as the England Dressing Room and the Royal Box.
The trip to the World Rugby Museum will give an insight to the origins of the Rugby School right through to the present day. Interactive displays will enable students to become a commentator and find out how to become a rugby coach, referee or physio.
A two-hour coaching clinic is included, which will see students participate in a coaching clinic run by experienced community coaches at the Harlequins.
The tours are designed to offer an educational understanding of the professional sport and the industry at Twickenham Stadium.
Practical information:
• Visits typically last five hours, including a short lunch break
• Available Tuesday-Fridays
• Students should come dressed in their rugby kits
• Available for ages 6 -18 years old
What else should teachers look out for?
Stadium Tours give pupils the chance to explore behind the scenes of the sports venue, to gain an understanding of the workings of the industry.
Free workshops and seminars offered provide students with a practical learning experience during which they can discuss the rugby industry with a professional at Twickenham Stadium.
The workshops cover a range of subjects including Art & Design, History, Geography, Physical Education, Science and Business Studies. Seminars focus on the demands of the sporting industry and the operational side of the stadium.
Worksheets are also available for download to be used during or after the visit.
Schools at Twickenham Rugby Club
The Twickenham Rugby Club offers discounts of 10% on groups of over 15, plus complimentary pre-visits to teachers looking to assess the facilities, free parking on site and free supervisory adult places (1:8 ratio) on trips.
For more information visit www.worldrugbymuseum.com.
Image: Twickenham Rugby (Photo Credit: World Rugby Museum)