Hundreds of museums, galleries and historic houses are taking part in the project which has been launched by Art Fund, the UK's leading arts charity.
Supported by Arts Council England, The Wild Escape is open to primary school children and invites them to find a favourite animal in a museum, gallery or other attraction, and create an artwork imagining the animal's journey to a natural habitat. Their pictures will be brought together in an epic collective artwork unveiled on Earth Day (22nd April).
Teachers can look at the map on The Wild Escape website to see which museums, galleries and historic houses are taking part, as well as find free resources including downloadable activities to use in the museum or classroom.
It is inspired by BBC One's major forthcoming Wild Isles series presented by Sir David Attenborough which explores the diverse natural habitats of Britain and Ireland.
Birder, environmentalist and activist Mya-Rose Craig is one of the faces of The Wild Escape and talks about why it's so important in the launch video (above).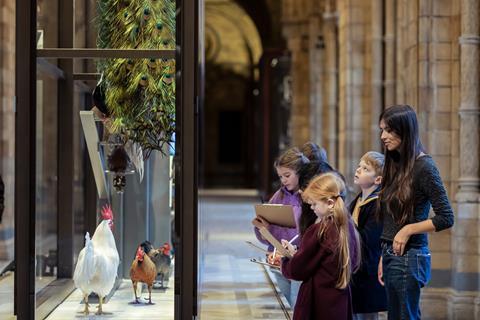 Art Fund's director Jenny Waldman said: "The Wild Escape aims to change children's awareness and understanding of biodiversity loss. By being at the centre of a co-created epic-scale digital artwork, and thanks to the support of Arts Council England, The Wild Escape will show how the UK's museums can encourage new forms of creativity, encouraging children to take ownership of one of the defining challenges of our lives. The risk to our precious wildlife.
"The Wild Escape is a first. We want to show how museums, by working together can bring a fresh angle to learning, especially to welcome children's creative responses to our great collections. We want every child to learn from and enjoy what museums can offer whilst at the same time drawing attention to the threat of biodiversity loss in this country, one of the defining challenges of our lives."