The Story Museum in Oxford will reopen on 4th April following a £6 million development of the storytelling space's installations and galleries.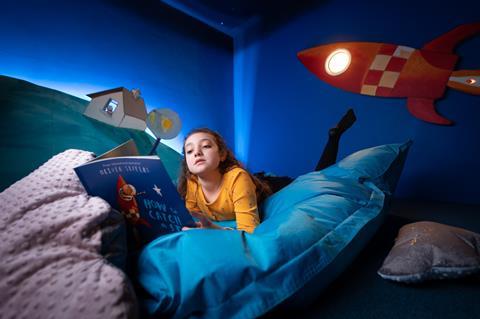 The museum, which first opened in 2003, initially functioned as a virtual museum that brought stories into local schools, bringing them to life with the help of authors, illustrators and performers. Now, the museum is close to completing an extensive phase of development, transforming its collection of buildings into a fully operational museum.
After two years of work, The Story Museum will open on 4th April with a new programme of story sessions for visiting schools.
What to expect
The Enchanted Library depicts scenes and locations inspired by famous children's books, such as classics The Chronicles of Narnia and Winnie the Pooh through to more modern works like His Dark Materials and The Art of Being Normal. The library is made up of eight rooms, each representing a creative world from fiction, exploring the story through activities and objects.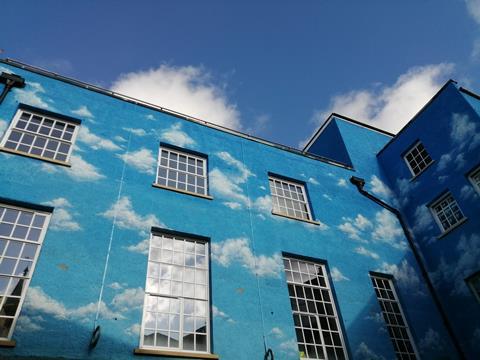 Some of the library's collection will feature in The Storycraft, an audiovisual experience exploring historic Oxford's literary history. The city's famous for its storytelling heritage (Lewis Carroll, Oscar Wilde and J R R Tolkien are just a few authors with links to the area). Its story will be told by authors, including Kevin Crossley-Holland and Phillip Pullman.
"The Story Museum will be a wonderful gift from Oxford, where so many stories have begun, to the whole world."

Philip Pullman, author and museum patron
The immersive Small Worlds is 'a patchwork land of picture books' containing bright characters from The Jolly Postman, Traction Man, Winnie the Witch and more. Original illustrations and secret tunnels can be found in this space.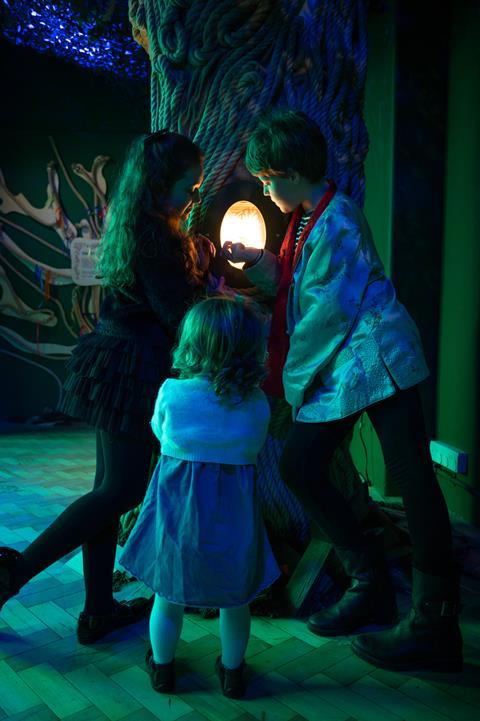 The museum will also house a 100-seat theatre named The Woodshed, where audiences can watch puppet shows, talks, spoken word performances and more.
Oral storytelling can also be found in The Whispering Wood, an 'indoor forest' where myths, fables and fairytales from across the world will be shared with visitors.
School sessions
Part of the museum's mission is to use storytelling as a method to engage young people in Oxford's culture. It offers a city walking tour for school groups from Year 2 upwards, visiting sites that have inspired fantasy writers and classic fiction. Students will also take part in multisensory games to imagine the stories in a new way.
Inside the museum, schools can pick from a range of new story sessions that take place in different galleries, each with its own learning outcomes. For example, 'Story Porridge' is a Years 1-2 session that explores tradition folk tales and encourages pupils to create their own story which they can share with their peers.
In 'Museum Maker' (Years 5-13) school groups will design a room based on a section from a class set text - or one from The Lion, The Witch and the Wardrobe or The Subtle Knife. You can see the learning opportunities available to book at www.storymuseum.org.uk/schools-groups.
History of the museum
The Story Museum took up residence in Oxford after a generous anonymous donation allowed it to lease a collection of buildings in the middle of the city. Following a phase of building work, the museum partially opened to the public for temporary exhibitions and events, before closing for a transformative project that would see it open in 2020 as a fully functioning attraction.
Malorie Blackman, Philip Pullman, Chris Riddell and Cerrie Burnell are among the museum's patrons.
The Story Museum aims to engage children through stories in order to aid their confidence, literacy levels and educational attainment.