Cultural and heritage attraction, The Box in Plymouth, has announced details of its new extensive education programme spanning prehistoric mammoths to the present day.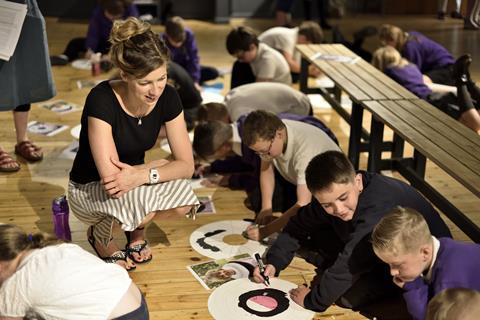 The attraction, which is due to open at the end of September, is now taking school bookings for its new programme which includes onsite workshops, artist-facilitated learning, take-away loan boxes, online resources and virtual sessions for Early Years Foundation Stage pupils all the way to Key Stage 5.
Each session has been designed in consultation with teachers and educators across the country and aims to take students on journeys around the world and back in time through the attraction's collection of more than two million artefacts, new exhibition spaces and learning facilities.
Just some of the topics covered in the new sessions include the life of prehistoric mammals, Ancient Egyptian culture, the Tudors, the Spanish Armada, the feats of engineering on view in Plymouth and the Mayflower which sailed across the Atlantic to America 400 years ago.
Nicola Moyle, head of heritage, art and film at The Box, said: "We can't wait to welcome schools to The Box, to share our wonderful collections via the tailor-made experiences we've worked so hard to develop and start their lifelong journey as cultural learners.
"We're thrilled with how we've been able to integrate the latest thinking on educational methods and experiences with object-based learning to inspire students' creativity and curiosity."

Nicola Moyle, head of heritage, art and film at The Box.
The team said that every effort has also been made to make sure onsite visits are a valuable experience for every child with a range of learning styles - verbal, aural and kinaesthetic - as well as creating opportunities for them to study individually, in pairs and in groups. There's also an entire programme for children with special educational needs.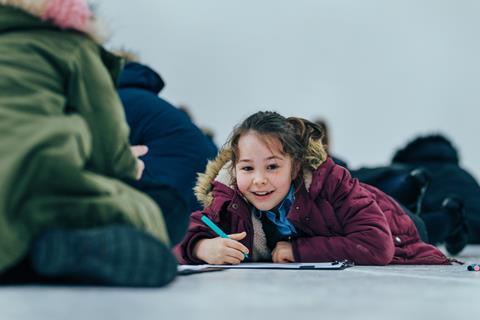 More about the onsite programme
From 5th October, schools can choose from 20 different workshops, and if visiting on Mondays when the attraction is closed to the public, school groups will have exclusive access to all of the galleries. Visits can still be organised from Tuesday to Friday.
Early Years Foundation Stage - learning opportunities for very young children include 'Dear Zoo Museum' - an adventure to stimulate the senses and develop museum-visiting skills through handling real and replica objects, and 'Science and Species: Marine Life', a sensory journey which aims to uncover Plymouth's underwater life.
Primary students (KS1-2) - each workshop is led by an expert facilitator who invites students to transform themselves into a certain professional role while they learn from The Box's collections. Some examples of the role the students can become include: a scientist who handles the skulls of different animals, learning to identify and categorise them, a toymaker that creates, designs and tests their own creations, an engineer who learns about the feats of engineering in Plymouth before solving design challenges of their own and an an assistant curator to the archaeology department, helping identify and display a box of artefacts from Ancient Egypt.
Secondary students (KS3-4) - workshops for older students will support their journey to becoming independent learners across a range of subjects from Britain after 1945 to the Spanish Armada to the legacy of Transatlantic Slavery and Abolition.
There's also a STEAMpunk Escape Room that challenges classes to work as a team through science, technology, engineering and maths puzzles connected to Plymouth's buildings and structures.
The Box is a multi-million pound gallery and museum complex on North Hill in Plymouth. As well as being home to the UK's largest regional film and TV archive, it will have 13 new galleries and exhibition spaces as well as a major new public square for performances and events.
Councillor Pete Smith, deputy leader, said: "It's been a strange few months for our young people who are now preparing for a return to the classroom under very different circumstances to before.
"The Box's brilliantly designed education programme will no doubt help to provide a roadmap for them to safely re-engage with the curriculum, as well as learn the creative and critical thinking skills that are so vital in an increasingly uncertain world."
SEN students:
The Box has worked with SEN teachers, students and specialists to design a program of 90-minute workshops for students with special educational needs and disabilities, including those with profound and multiple disabilities and autistic spectrum conditions.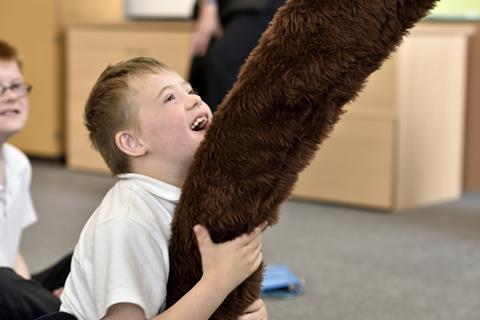 The SEN workshops are modular so individual teachers can combine two - three of the eight available to create flexible experiences for their students based on their particular requirements. The scheme has also been piloted with local SEN schools to ensure its practicability.
Sensory props play a significant role in each of the sessions, supporting students' response to The Box's galleries, displays and resources. Students can time-travel back to when mammoths and cave lions roamed Plymouth or sail the seas on an Elizabethan ship.