The Suntrap Forest Centre, which provides educational experiences outside of the classroom, will undergo a £4.5 million regeneration project to improve students' learning opportunities.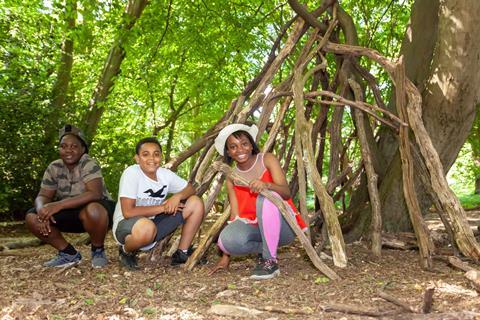 The centre in Waltham Forest has been welcoming pupils of all ages to its facility for more than 50 years, providing activity sessions across seven acres of woodland.
These sessions, which are led by in-house tutors can also include hands-on experiences with wildlife.
Work on the reconstruction of the centre is scheduled to begin in July.
Suntrap on tour
While the centre is out of action until April next year, the Suntrap team will be taking their expertise on the road to different schools, public events and community venues.
Kerry Rolison, head of Suntrap Centre said: "This is a golden opportunity for the team to share the Suntrap ethos of bringing nature nearer to people and we look forward to encouraging children and young people to discover and investigate the natural world."
The centre is offering a discounted rate for a bespoke range of two-hour outreach sessions which are all tailored to the National Curriculum and exam board specifications.
All activities can be tailored to all age groups, from Early Years, all the way to Post 16, with each session adaptable to fit in with SEN children.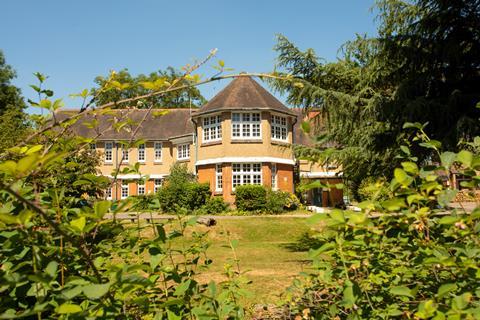 A new Suntrap Forest Centre
The improvements to the centre include:
Refurbishment and extension of the Victorian building which currently includes four classrooms.
20 new semi-permanent camping pods to sleep up to four children or adults, heated by renewable energy systems. These residential experiences are due to open in June 2020.
The whole site will be transformed to become fully wheelchair accessible.
An improved outdoor classroom and multi-functional space, with a water harvesting roof structurally inspired by the surrounding trees.
An improved camping pavilion to provide catering and dining facilities.
Waltham Forest Council's cabinet member for children, young people and families, Councillor Grace Williams, said: "The investment is part of the council's commitment to improving the life chances of young people in the borough by providing opportunities for them to learn outside the traditional school environment.
"All the activities offered at Suntrap are linked to the National Curriculum and exam board specifications."