A new display celebrating the unsung heroes of London's Tower Bridge has been unveiled and school groups are invited to learn about the iconic landmark's history.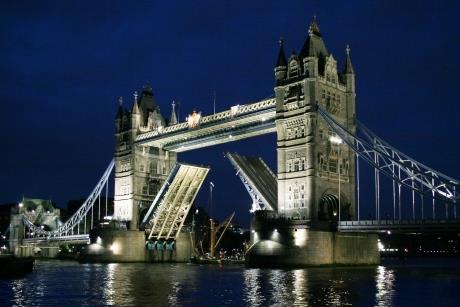 The new permanent exhibition, Two Towers, tells the story of those 'unsung heroes' behind the construction and running of the Bridge.
Teachers and pupils are invited to learn inside London's defining landmark and explore the history, human stories and engineering of this iconic structure and its environment through hands-on workshops and tours.
The learning programme aligns with the National Curriculum for Key Stages 1-4, and offers five facilitated learning sessions within the historic bridge.
School groups can enjoy facilitated tours when visiting Tower Bridge as well as a range of workshops, such as The Victorian Thames, Raise Tower Bridge and Design The Skyline.
About the exhibition
Two Towers is a permanent exhibition that aims to focus on the human stories behind the iconic bridge, which was completed in 1894.
The exhibition, housed in the north and south towers that link the high-level walkways above the River Thames, follows the results of new research commissioned last year, which aims to compile a fascinating record of lost knowledge.
Schools will get a unique glimpse into the lives of the engineers, architects and workmen that designed and built the structure, including head diver Samuel Friend Penny, who led the team that dug out the foundations.
There will be new displays alongside original objects from the bridge.
Acting as a springboard, the south tower is the link to the engine rooms and gift shop via the recently installed commemorative bronze plaques in the southeast pavement, encouraging footfall between the different elements of the bridge.
School information
02079 403897