A new exhibition at London's Science Museum was recently unveiled by Her Majesty The Queen, and will focus on communication technologies, tying in with the STEM curriculum.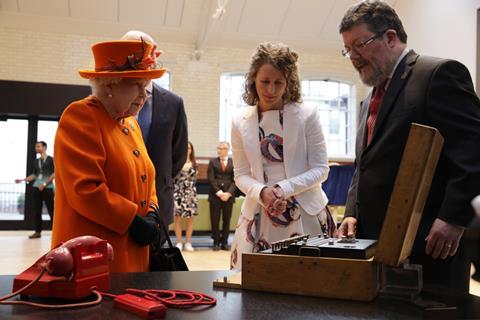 The display celebrates the 100th anniversary of Government Communcations Headquarters (GCHQ), the UK's Intelligence, Security and Cyber agency.
The exhibition, Top Secret: From Ciphers to Cyber Security, will open on 10th July and will explore a century's worth of communications intelligence through previously unseen artefacts from the collections of GCHQ and the Science Museum Group, and personal and technological stories that underpin secret and secure communications past, present, and future.
Top Secret aims to inspire the next generation of cyber security and STEM skills experts for the challenges that the next 100 years will bring.
Top Secret: From Ciphers to Cyber Security
The exhibition will tie in with History and will reveal the story of Alan Turing and the team at Bletchley Park who broke the Enigma code in 1941.
It will also unveil spy-craft developed during the Cold War, and investigate the technologies that have kept communications safe and revealed secrets of others with world-changing consequences over the last 100 years.
School groups will hear from the individuals who carry out top secret work to defend against terror attacks and serious crime, and discover the challenges of maintaining digital security today.
Pupils will also have the opportunity to challenge their friends to become codebreakers in an interactive puzzle zone.
School visits to the Science Museum
There is plenty for schools to discover at the Science Museum from interactive galleries to educational workshops covering a multitude of topics.
Learning resources are also available online for use during a visit, or to be used in preparation or post visit.
For enquiries about school booking, teachers can email edbookings@sciencemuseum.ac.uk or call 02079 424777.
For more information, visit www.sciencemuseum.org.uk.