From 2nd to 20th of February, Lancaster Arts will debut the Festival of Questions, which aims to stimulate the mind through a variety of events.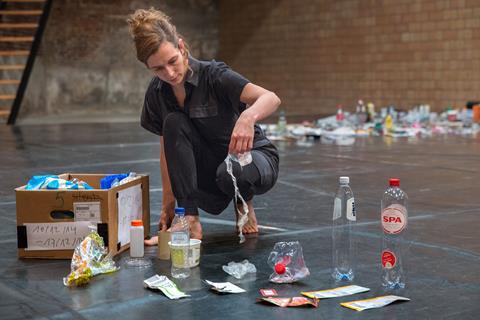 A highlight of the festival is a Talks Programme which features a series of discussions, panel sessions, workshops and cultural projects designed to rouse debate on key social, economic and political questions of our time.
Alongside the Talks Programme, Lancaster Arts presents an international combined arts programme at creative centre The Storey, and many of the events featuring at this venue are suitable to visit on a Secondary school trip.
The majority of shows have a 14 or over age guidance, and can be tied into National Curriculum topics such as PHSE studies and Citizenship, based on the moral and political questions raised throughout the festival.
Suitable shows for students
Oblivion
4th – 6th February
Taking place in the Storey Gallery, Oblivion reflects on the waste generated by western consumer habits.
It is a performance that showcases everything artist Sarah Vanhee would have thrown away during one year working and living, and is described as a slow celebration of things unhidden.
The Preston Bill
9th February
The Preston Bill is a piece of contemporary storytelling written and performed by award-winning theatre maker Andy Smith.
The production tells a tale of a man from Lancaster, and is a story that considers some of the socio-political shifts that have taken place in the last 80 years across the world.
Gardens Speak
3rd – 6th February
Tania El Khoury's Gardens Speak is an interactive sound installation and 'interior garden'.
Audience members are invited to lie on large bed of soil and listen to audio histories of ten ordinary people who have been buried in Syrian gardens since the start of the civil war.
For further school travel information visit www.lancasterarts.org/festq.
Photo credit: Phile Deprez.