The Science Museum in London has revealed that a new interactive gallery aimed at 11 to 16-year-olds will celebrate the role of technicians and aim to inspire pupils in the world of science, technology, engineering and maths (STEM).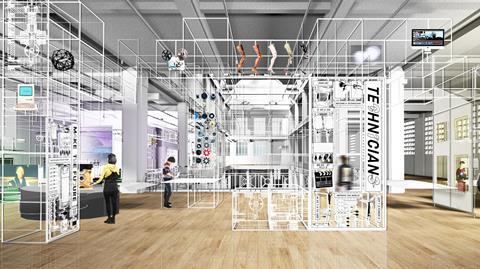 Opening in autumn 2022, Technicians: The David Sainsbury Gallery is described as a first-of-its-kind, enabling pupils to explore where technicians work, hear their stories and meet technicians who will lead special activities within the space for schools.
The Science Museum says the gallery will support productive career conversations with young people by offering an informal yet educational encounter with a huge range of technical career paths.
Pupils will reportedly experience what it's like to be a technician through interactive exhibits based on the activities technicians perform, such as operating a manufacturing a robot, creating visual effects on a blockbuster film set, fixing a wind turbine fault and analysing medicines in a laboratory.
A visit could also support in meeting Gatsby's Good Career Guidance benchmarks by providing opportunities to experience workplace environments and encounter employers and employees.
Gallery curriculum links:
KS3 & 4 Science
KS3 & 4 Design Technology
KS4 Art and Design
KS4 Computer Science
Demand for these skilled roles is increasing, with 800,000 technicians and apprentices apparently needed across the STEM sector.
The gallery hopes to inspire young people with their future careers to fill the gaps and show them a pathway into these roles.
Sir Ian Blatchford, director and chief executive of the Science Museum Group, said: "Technicians are long overdue their time in the spotlight, as one of the country's most vital teams, driving economic growth in an amazing range of sectors.
"In generating excitement among 11 to 16-year-olds about technical roles, and challenging out-dates perceptions, this interactive gallery encapsulates our core mission of inspiring futures.
"We are hugely grateful to David Sainsbury and the Gatsby Charitable Foundation for enabling the Science Museum to shine a much needed light on these important career choices, particularly at a time when young people are demanding better and earlier careers advice and the chance to shape a greener and more diverse economy."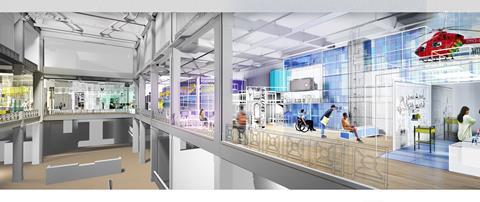 Culture secretary Nadine Dorries said: "It is important that young people are able to make genuine choices about their careers, no matter what path they choose to go down. We want to increase people's access to well-paid, technical jobs as part of our plans to level-up.
"This brilliant gallery in the Science Museum will help bring to light many of the fascinating technician jobs that exist and I hope inspire young people from all walks of life to consider a future career in this area."
David Sainsbury added: "The roles celebrated in this new gallery demonstrate that being a technician can be a gateway to social mobility and personal fulfilment for the individual, and offer a chance to play a meaningful part in the prosperity and welfare of the country."