Schools are now able to book an educational workshop at Reading Museum, giving pupils the chance to learn more about the nearby ruins of Reading Abbey in its 900th year.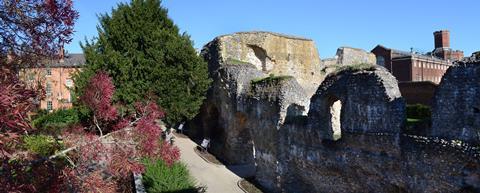 Each workshop on offer is said to be interactive and has been designed to challenge and inspire, while supporting the curriculum through role play, exploration and object handling.
To celebrate the 900th anniversary, teachers can opt for the Royals in Reading workshop which takes KS2 and 3 children in outside into the Abbey ruins to find out more about how the town was formed through the influence of significant figures such as Henry VIII and Elizabeth I, plus the power struggle between the church and how it affected the lives of ordinary people in the area.
Pupils will also work with and handle real medieval abbey artefacts, dress up in replica costume and take part in role play activities to enhance the visit.
The team at Reading Museum have a range of other workshops on offer too, including a Roman life session, Bayeux Tapestry session and the Victorian schoolroom - where children from KS1-3 can step foot into an authentic replica of Victorian classroom for the day.
The session leader, dressed as a Victorian teacher, will guide the children through several example lessons and children will get the chance to try writing on a slate, and writing with a dip pen and ink.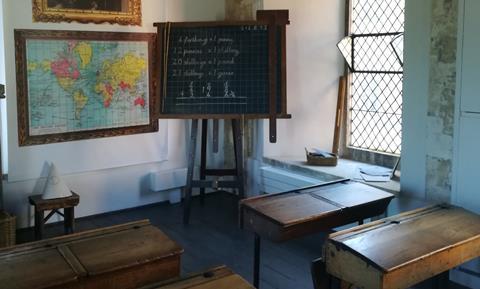 Going virtual
If schools are unable to visit the Abbey in person, a new virtual Royals in Reading workshop has been developed so pupils across the UK can still take part in the 900th anniversary celebrations.
This will include a live presentation, short pre-recorded videos, 3D photographs of objects from the museum's collection and different activities led by the museum's education team. There are also downloadable resources for teachers to be used before, during and after the workshop.