Three new Ambassador Schools have been announced to help support KidZania London's mission to offer hands-on learning experiences outside the classroom.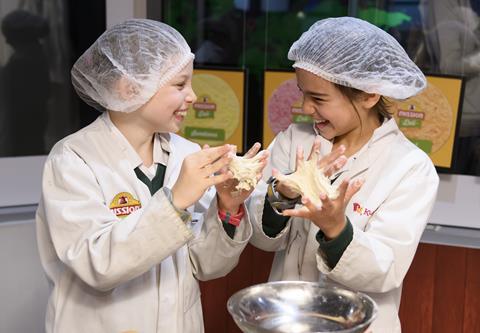 Upton Junior School in Kent, Addison Primary School in London and Hillborough Junior School in Luton, have been chosen as the 2021-22 Ambassador Schools and will play a vital role in helping the attraction develop its educational experiences.
Children and teachers from each of the schools will in turn visit the indoor city, which is aimed at four to 14-year-olds, and will assist with operational trials as well as helping KidZania improve its values and better childrens' aspirations.
To win the role of being an Ambassador Schools, they had to enter a competition saying why they should be chosen.
Darci Arthur, head of school at Upton Junior School in Broadstairs, Kent, said they selected a group of Year 5 children to create a video explaining why they thought the school would make a great candidate for KidZania.
She said: "The children did exceptionally well and it was all coordinated with teachers virtually.
"Our school motto is one childhood, one chance and during the four years the children are with us, we want to instil as many qualities as possible. This will be reinforced with our partnership with KidZania and I think it'll work very well. We were absolutely over the moon to find out that we had won. It's a chance in a lifetime."
Damien McGarrigle, headteacher of Addison Primary School in London said they place a big focus on supporting the pupils' personal development with educational visits playing a key part.
He added: "These experiences are so important - whether it's going to the beach, having a sleepover at school or taking a trip to the Isle of Wight. We want school to be fun, in terms of experiences, in and outside of school.
"Our values, which include respect, friendship and responsibility, link very well to KidZania; it's about seeing what you can become and what the opportunities are."
Tia-Jade Augustine, Hillborough Junior School in Luton, said they also made a video which portrayed how they bring learning outside the classroom into school. She said: "School visits open the children's eyes to the wider world and helps broaden their horizons. We were thrilled to win."
Sam Bradshaw, also of Hillborough, said: "We're in quite a mixed catchment area and are very keen that children experience as much as possible. One way of doing that is through KidZania. How can you dream and aspire if you don't know what there is to dream about and inspire to? We want to make it part of a wider career programme."
KidZania London's CEO Ric Fearnett congratulated the schools and said: "We are excited to be partnering with schools across the UK who put the key values of respect, responsibility, perseverance, honesty and friendship, of which we share, at the heart of everything they do.
"We look forward to working with them throughout this national lockdown and in the future welcoming them to our indoor city for a great educational visit."
For more information about future school trips to KidZania London, as well as its online pantomime streaming options for Key Stage 1-3, visit www.kidzania.co.uk/education