Puy du Fou, the second most-visited amusement park in France, has revealed a new show for 2020.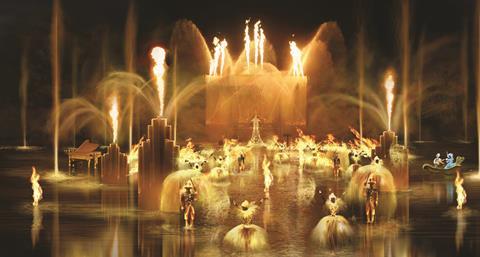 Puy du Fou in Vendée, France is described as a historical amusement park, with its performances inspired by stories of the past. Schools can organise trips to the attraction, which features shows and period villages, exploring topics such as the Roman empire and the Vikings.
The park has received a number of accolades, including TripAdvisor's Traveller's Choice award for best theme park in Europe in 2018. Thanks to a successful 2019, the park has received investment towards its 2020 season, which runs from 4th April to 1st November.
A 4-star hotel, Le Grand Siècle, has been announced, inspired by a royal château. There's also a new conference centre called Le Théâtre Molière which hosts meeting rooms and a 500-seat auditorium, and a new night-time performance exploring Romanticism and poetry.
New evening show
Le Noces de Feu (The Wedding of Fire), a 30-minute performance, is the result of €15 million investment and has been described as a fantasy tale set to music, about two lovers in the 19th century. During the show, the large stage will emerge from the park's lake and feature aerial displays. Made up of 30 actors and underwater stunt doubles, the performance plans to bring together fire and water before an audience of up to 7,000 people.
Elsewhere at the park
Puy du Fou runs several daytime shows, performing stories about the Roman circus, 17th-century musketeers, and Attila the Hun, among others. Other experiences that school groups can enjoy include an owl and vulture display; four period villages, which imagine life in previous eras (Medieval, 18th century, Victorian, Vikings); and traditional French food at the park's restaurants.
All of the shows are in French, but students can access simultaneous translations for free on the Puy du Fou mobile app (available on both the App Store and Google Play).
How to get there
School groups travelling to France by Eurostar can take a train from Paris to Angers (approximately two hours), where a shuttle bus service to the park is available.
Transfers can be arranged for groups arriving by plane at the Nantes-Atlantique Airport, which is only one hour away.
Those travelling by ferry to Calais have a longer route, but can reach the park via coach (taking approximately five hours).
Special rates can be arranged for school groups of 20 or more: contact commercial@puydufou.com for more information.