A new £40 million Science, Technology, Engineering & Maths (STEM) building has opened on the Luton campus of The University of Bedfordshire, housing an Outreach Centre for schools to make use of its facilities.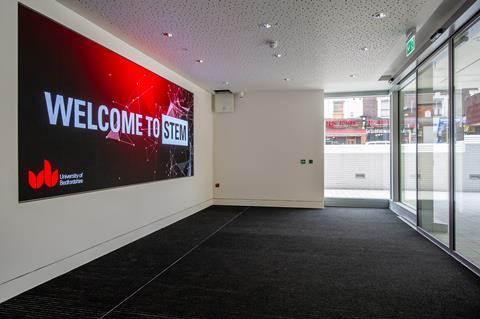 The Outreach Centre has been designed at street level, so even passers-by can see into it through a 'shop window' - with the aim of allowing STEM activity to be both visible and accessible for all in the area.
The special room can be adapted to whatever the needs of the class, with the university able to set up a classroom, or even a lab space.
Equipment linking to STEM can also be provided through the outreach team, with options of academic-led sessions sharing not only what university can provide pupils with in the future, but also sessions linking to the subject.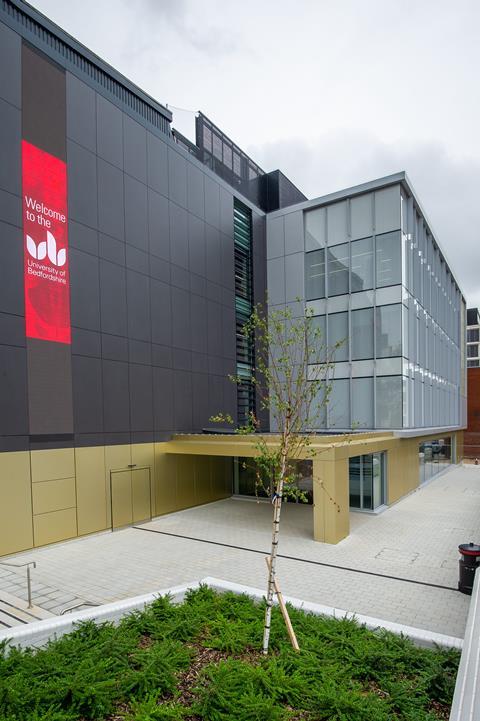 The idea of the Outreach Centre is to inspire young people and community groups.
Bill Rammel, vice chancellor at the University of Bedfordshire, said: "The STEM building will serve as an icon for the town, symbolising our commitment to skills, scientific discovery and an unimaginable future.
"Its outreach facility enables us to promote careers in science and engage with business and the local community to match regional skills needs, drive aspiration and build scientific knowledge."
More about the centre
The four-floor building, which produces 60,000 kwh of zero carbon energy each year through its solar panels, was built by construction company R G Carter and designed by MCW Architects.
Douglas Stephen, project manager for R G Carter said: "It has been a privilege to partner with The University of Bedfordshire on this quality teaching facility and community hub.
"We are delighted to have contributed to this building, which will serve the next generation of engineers and scientists for many years to come."
For more information about the new STEM building at The University of Bedfordshire, visit www.beds.ac.uk/stem