DreamWorks Animations' The Prince Of Egypt has been adapted for the stage, with schools benefitting from discounted rates and educational themes.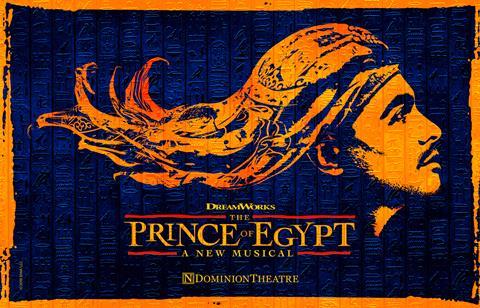 The new show, featuring music and lyrics by Stephen Schwartz (Wicked & Godspell), will begin at the Dominion Theatre on Wednesday 5th February next year, running until 12th September.
School groups of 10 pupils or more will receive special prices to one of the shows, with casting announcements still yet to be made.
The performance is suitable for Key Stage 2 pupils and above.
How can it help back in the classroom?
The performance is relevant for school PSHE (Personal, Social, Health & Economic Education) programmes of study and for supporting spiritual, moral, social and cultural development and Primary Relationships Education.
Other subjects covered by the production include, RE, English, History, Geography and Humanities as well as all Creative subjects.
A spokesperson for DreamWorks Theatricals said: "For the past 20 years, the film has been utilised extensively by schools and faith groups as an accessible and entertaining addition to the teaching of the Moses story and the virtues of respect and empathy.
"As a result, countless pupils now better understand the importance of belief in ancient and contemporary society. We are proud to now bring this extraordinary story to life in a musically thrilling and visually dynamic theatrical production."
The story aims to stimulate debate about social issues, religious practice and world faiths as well as encourage a respect and understanding for diversity in faith, belief and the inestimable power of the individual.
About the show
Described as a 'Journey through the wonders of Ancient Egypt', the story follows Moses and Ramses who were raised together as brothers in a privileged kingdom.
Eventually they become divided by a secret past where 'Ramses must rule as Pharaoh while Moses must rise up and free his enslaved people; both face a destiny that will change history forever.'