The first school trip since lockdown has taken place on Windermere Lake and surrounding attractions, with pupils enjoying outdoor lessons involving boats, trains and automobiles.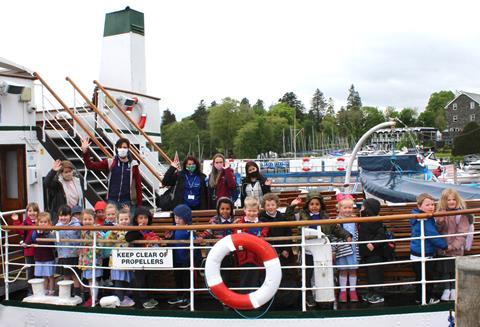 The class, from Milnthorpe Primary School in Cumbria, took part in an educational visit to England's longest lake with Windermere Lake Cruises, which is welcoming school groups back on board again.
Along with the Windermere cruise the school trip involved a ride on the Lakeside & Haverthwaite Steam Railway and a tour of the Lakeland Motor Museum.
James Barr, the teacher who brought his class out for the first time since lockdown, said: "After all the restrictions of lockdown it was wonderful to be able to take pupils on an exciting and educational school trip once more and feel confident everyone was in a Covid secure environment throughout the whole day.
"Staff, parents and children are delighted to once again be planning and participating in exciting school trips."
Other school trip itineraries available include:
The chance to see more than 30,000 motoring exhibits including over 150 classic cars and motorbikes bikes and other special toy and model displays at the Lakeland Motor Museum, before a short drive to Leighton Hall, which offers a birds of prey display and an opportunity to play in the gardens.
For young writers, a new Dove Cottage package has been launched, combining a cruise on the lake with a visit to the home of England's best-known poets, William Wordsworth, in the nearby village of Grasmere.
The 'Lake Swing-der-mere" itinerary combines a cruise with an adventure at Treetop Trek at the Lake District Visitors Centre, Brockhole, where children and their teachers can make their way around an adventure course suspended high in the trees.
Windermere Lake Cruises' sales & marketing director, Jennifer Cormack, said: "We know how difficult 2020 was for everyone, especially children who have been unable to see family and missed their friends after prolonged periods of school closures.
"So, it is great to be able to offer them an exciting and educational day out in the Lake District once again, with all safety measures in-place, so they can enjoy a cruise and a trip to our sister attraction, the Lakeland Motor Museum."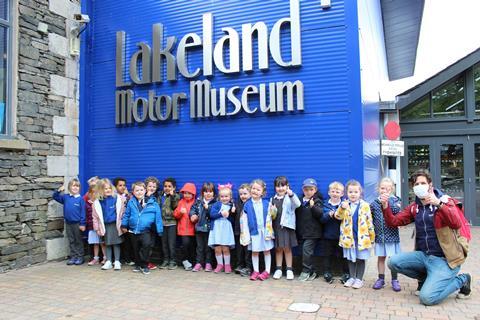 In-line with government advice, procedures remain in place to make sure all school visits are pre-booked, with coach parking available exclusively to parties which have booked a cruise.
Covid-secure measures also mean all passengers must be pre-booked onto their preferred sailing due to on-board seat allocation plans to ensure social-distancing is adhered-to for those not part of the same household or support bubble.
Jennifer Cormack added: "I know first-hand how children certainly have got itchy feet this year, so we've been careful to come up with fun days out which, when combined with a cruise, will create long-lasting childhood memories."