Teachers can use the newly launched online resource to enhance their pupils' understanding ahead of a visit to watch a Royal Shakespeare Company production on stage.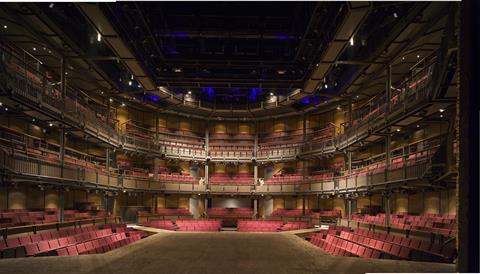 The learning zone, which the Royal Shakespeare Company (RSC) claims is the most in-depth online resource about Shakespeare's plays, is intended to give 11-18 year olds the confidence to tackle the Bard's plays.
The site currently contains information on Othello, Hamlet, Macbeth, Romeo and Juliet, Twelfth Night, The Tempest and Julius Caesar. New plays will be added each month and the content will be continuously updated.
Speaking of the resource, Jacqui O'Hanlon, RSC's director of education, said: "We wanted to create an online space that supports young people in their Shakespeare studies at any stage of their learning.
"Our aim is to build young peoples' confidence and ultimately help them master Shakespeare so that even when faced with a scene or speech they haven't studied, they have to tools to unlock it."
A complementary resource
The Shakespeare Learning Zone will act as a useful resource for preparatory and post work on the plays as part of independent study, complementing a visit to one of the RSC theatres.
Shakespeare's plays are regularly performed in the Royal Shakespeare Theatre and Swan Theatre in Stratford-Upon-Avon, as well as in the Barbican in London.
The online resource can also be used alongside participation in one of the RSC's full or half-day workshops. Designed to help pupils from Key Stage 1 upwards, the workshops, which are run in the Clore Learning Centre in Stratford-Upon-Avon, provide practical opportunities to learn about Shakespeare and his plays. If used prior to attending a workshop, the online resource can instil a solid understanding of the plot, characters and literary devices used.
To view the online resource visit, https://www.rsc.org.uk/shakespeare-learning-zone.
To find out more about the RSC's educational programme, visit https://www.rsc.org.uk/education.
Image: The Royal Shakespeare Theatre auditorium.