The Royal Horticultural Society (RHS) has launched a creative competition for Key Stage 3 students called the Green Plan It Challenge that relates to subjects like Science and Citizenship.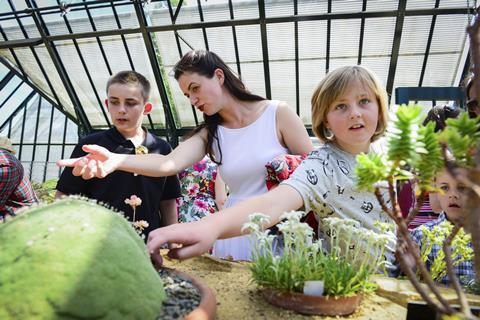 The Green Plan It Challenge is an opportunity for Year 8 and 9 students to engage in a ten-week project where they re-think the role of a green space for community benefit.
Supported by an industry mentor, students will work as a team to design a new green space, using a range of materials and media to bring their ideas to life.
Through the process they will learn about the importance of plants to people and places in real world contexts. They will compete against local schools and present their designs at a celebration event at the end of the year.
Why take part?
The project has been designed to be student led, allowing them to explore community needs and environmental issues, which means that it has curriculum relevance in subjects such as Science, Design and Technology, PSHE and Citizenship.
Feedback from the 2015 project identified significant improvement in skills such as leadership, teamwork, presentation and creative thinking.
How can your class get involved?
Schools can apply using this form to participate in one of the regional hubs, which include Bristol, Birmingham, Glasgow and Norwich, plus others.
Each school is matched with a local industry mentor in that area who will advise the group on their green-space design throughout the ten-week project at school.
The project will begin with a local/regional launch event in September where they will meet the RHS team to learn more about the Green Plan It Challenge.
Then, in December, all participating students are invited to attend a celebration event to present their designs for assessment, receive feedback on their work and celebrate their achievements with their industry mentors.
Support for the Green Plan It Challenge is provided by the RHS; schools are only required to provide transport to the venue for the events and some design and modelling materials.
You can watch the video below for more on the Green Plan It Challenge:



For further information call 07738-820671 or visit schoolgardening.rhs.org.uk.
(Photo credit: RHS and Chris Taylor).