A study by the School Travel Forum has revealed that state funded schools run more residential trips than independent schools per year.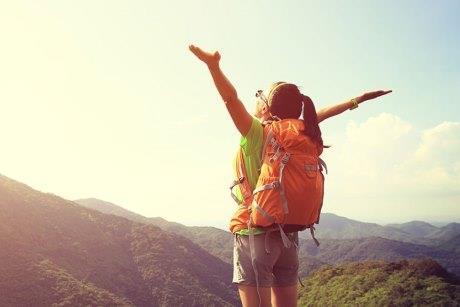 The focus of the survey, conducted by not-for-profit trade association for educational travel providers, the School Travel Forum, was on residential school trips and nearly 400 school leaders from Secondary schools across the country were contacted.
Survey findings
The main finding was that state funded schools appear to run more residential trips than independent schools.
Other findings suggest that the top destinations for trips are the UK, France, Italy and Spain, respectively.
Interest was also noted in Poland, and New York was listed as a firm favourite for the place that participants would most like to visit on a school trip but hadn't yet been able to.
82.5% of those asked noted that the most important factor in deciding to undertake a school trip was based on the ability to enhance the work completed in class.
However, of all the factors listed including educational content offered and recommendation, price remained the most important with 82.6% of participants voting it as the deciding factor in actually organising a trip.
Gill Harvey, chief executive of the School Travel Forum, said: "While this particular finding may not be altogether surprising, it does highlight a current inequity, which is causing further disadvantage to already disadvantaged pupils. It is incredibly important that all children are able to access enriching education opportunities such as school trips."
Other key findings
• The number of schools taking residential trips on a whole is up 1% from last year.
• Summer term (June/July), after half term, remains the most popular time for school trips (49.3%).
• Priorities for undertaking a school trip has shifted, with 'to improve attainment and results' moving ahead of 'rewarding for the pupils' as the leading factor for organising a school trip.
• Schools with the highest number of students eligible for receiving free school meals run less trips (87.8%) than those with fewer eligible students (94.4%).
Visit www.schooltravelforum.com for more information.
Image: Girl abroad (Photo Credit: School Travel Forum)