Rayburn Tours aims to rebuild schools' confidence to travel again with its new UK trips, giving students the chance to stay closer to home while still getting the benefit of an educational visit.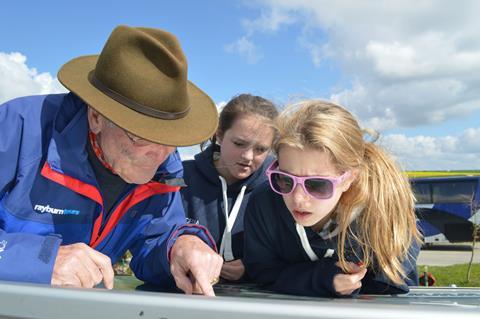 The trips cover almost all areas of England, Scotland, Ireland and Wales linking to subjects including geography, history, business studies, plus cultural experiences and music tours for school groups.
Jamie Boyden, joint managing director of Rayburn Tours, said they understood many schools weren't ready to start thinking about travelling internationally in 2021, so they had been working to develop their UK tours to give groups more opportunities to travel locally.
He said: "It's evident that some schools are going to be adverse to doing an international trip in 2021 so we wanted to give some more choice to the groups who wanted to stay in the UK. Coach tours in particular are very flexible and we've tried to bring as much as the depth that you'd get from an international school trip to the UK."
"They're a nice stepping stone and still give the schools something to get excited about - we're hoping that they can replicate a lot of the same things that you'd get from an international tour. We hope they'll be a nice bridge for an international trip."

Jamie Boyden, joint MD of Rayburn Tours.
Sample tours
Elizabethan London: this history trip explores a number of curricula themes surrounding Elizabethan London, from the creation of the Poor Laws to the escapism of theatre. School groups will learn about the growing popularity of theatre and Shakespeare's works at the Globe and examine the story of imprisonment and execution at the Tower of London.
Cultural Derbyshire: this itinerary packs in a range of indoor and outdoor visits including taking a cable car to the Heights of Abraham, team-building activities at Mount Cook and theme park fun at Alton Towers.
Geography fieldwork: the school tours to Cornwall and the West Country offer good conditions for geography fieldwork including a visit to the famous biomes of the Eden Project. Students can experience the tropical heat of the rainforest while understanding the ecology and adaptations of rainforests' ecosystems.
There are also a range of concert and music tours available for schools including an Edinburgh and East Scotland itinerary which incorporates two concerts with a cultural experience in the capital, from the streets of the Royal Mile to the National Museum of Scotland.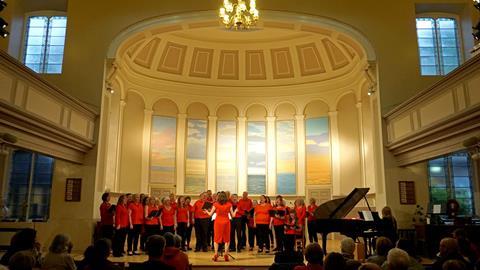 Covid guarantee
Rayburn has introduced a Covid Guarantee on all tours booked between 1st October and 31st December 2020 for travel in 2021/22. For example with coach tours, schools have the chance to cancel the tour up to 30 days in advance with a full refund if Covid-19 is causing a potential threat to the trip.
Jamie added: "From speaking to the teachers, that's what they want - you can't quickly pull together a school trip. We want to give everybody the opportunity to do that but give them a window of flexibility. It has taken a lot of work to get enough suppliers on board who are happy with the guarantee.
"We're hoping it will give people the confidence that they can carry on as normal for the time being but if it's still causing a problem they can get their money back and walk away from it."