Students can stay at the converted police headquarters in North Yorkshire, reopened by education activity centre provider PGL.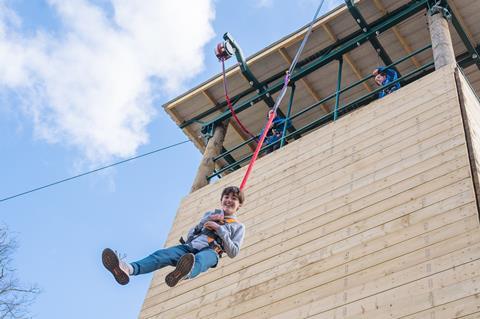 From quick jumps to zip wires, quirky bed pods and bright wall visuals, Newby Wiske Hall has been transformed into PGL's 15th centre.
There are 20 different activities to choose from across 38 acres, which includes three new PGL activities, Quick Jump, an Aqua Park and Laser Tag. In Quick Jump, students are attached to a harness and step into the air to enjoy the adrenaline rush of free falling until a giant fan sweeps you into flying mode, bringing you gently to land.
You can test your student's balance in Aqua Park, which is a huge obstacle course on water, or test their aim in Laser Tag. Other activities on offer include raft building, fencing, archery and abseiling.
The site has retained the features of its 19th century building which once stood as the home of the local police force, but has also brought in a more modern approach for the rest of the centre.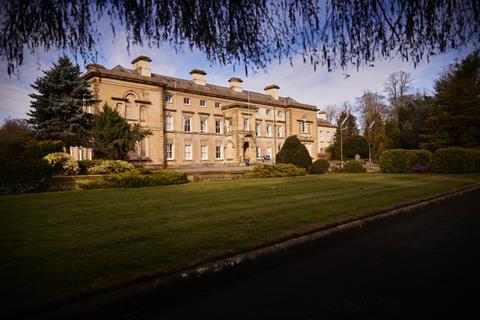 Anthony Jones, CEO of PGL, said: "We have spent a great deal of time ensuring that each aspect of Newby Wiske Hall was exciting and adventurous for children and a great experience for teachers.
"With the new concepts indoors, and the amazing activities in the beautiful grounds of the hall outside, we feel this will enrich young people's lives for many years to come."
What else can teachers and students expect at Newby Wiske Hall?
PGL has created rooms which feature new 'bunk pods'. The individual sleeping areas are said to bring a flavour of the outside indoors, with climbing holds to help children climb the bunks and chalk pouches for storage.
Teacher rooms are a mix of single bedded and twin-bedded rooms (with a privacy bed partition) and all are en-suite.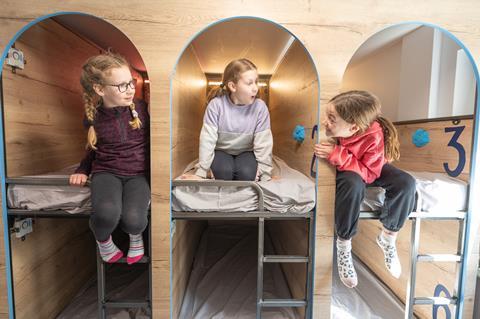 PGL has also added underfloor heating across the centre and for added security, rooms will be opened by key cards with teachers having master key cards for their students rooms.
Anthony Jones added: "We really see Newby Wiske Hall as the blueprint for our future centre designs, ensuring adventure is at every step of the journey.
"We are excited by the responses we've had already and look forward to welcoming more and more schools and groups over the coming months and years."
There are 15 PGL residential activity centres to choose from across the UK, including locations in the Isle of Wight, Devon, Shropshire and Suffolk. All centres have been awarded the Learning Outside the Classroom Quality Badge.
Teachers can find out more and make an enquiry to visit Newby Wiske Hall at www.pgl.co.uk.