The French theme park is celebrating three decades since opening by launching a new attraction.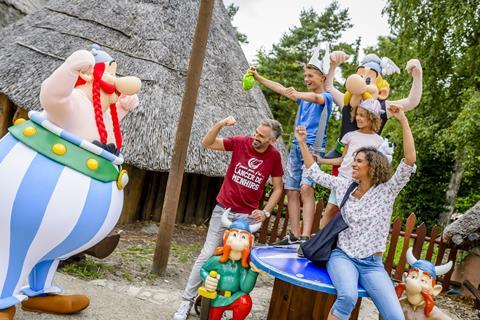 The unique Parc Astérix, located near Roissy Charles de Gaulle airport in France, promises schools plenty of surprises and celebrations to mark the anniversary.
A new 4D immersive cinema attraction has just been launched called Attention Menhir! which allows spectators to become part of the story, featuring special effects using water, smells and interactive bouncy seats.
The park, about an hour's drive from Paris, has also renovated one of its hotels, Les Trois Hiboux, offering 150 rooms overlooking the forest, and it's opening a new hotel, La Cité Suspendue.
Just a short walk away from the park, the hotel includes free parking, a large games room as well as private dining options for school groups.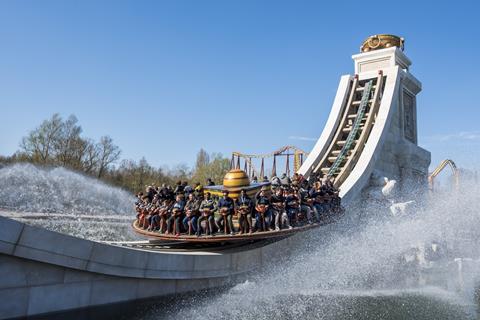 About Parc Astérix
The theme park includes a wide variety of rides from those for the more daring to more gentler rides for younger children.
Featuring characters from the comic in the park including Astérix, Obelix and Panoramix, guests will be treated to a selection of shows such as the Romans vs. Gauls match and magic and illusion show Chronos.
Halloween is highlight of the events' calendar with the aptly named Peur sur le Parc days providing spooky fun for all around and on Halloween.
Benefits for schools
Dedicated teams can help develop tailor-made packages for your students.
Free downloadable educational resources (including packs on Greece, Egypt, Vikings and Rome civilisations, The History of the Comic Strip, French Heritage, The Life of a Theme Park and Dolphins and Marine Mammals.
Worksheets ahead of your visit and during and then games you can play back at school.
Adapted accommodation.
Preferential prices.
For more information about the park, visit www.parcasterix.fr/en.