One World Adventures is a new tailor-made educational programme that provides conservation experience in Asia, Africa, South America and the Mediterranean for students aged between 15 and 18.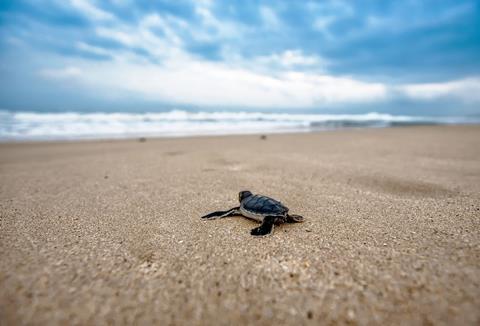 The newly-launched programme offers students the chance to gain first-hand experience of conservation projects within local communities.
Participants will learn about sustainable solutions through hands-on experience and acquire vocational skills along the way.
All projects assist local communities to secure a better future for indigenous wildlife and their natural surroundings, raising money for registered, local charities.
The new educational trips last between ten and 28 days and are scheduled year-round, with the lead teacher travelling for free.
Being at least 18 months in the planning, they enable schools and colleges to work as a team to fundraise and finance their trip.
Itineraries are tailor-made to suit each school group's requirements. Here are some examples:
Flipper Nippers in Costa Rica
This itinerary involves protecting endangered turtle varieties which nest on tropical beaches in Costa Rica. Responsibilities vary according to season but may include night patrol on beaches to ward-off poachers, manning the sea turtle hatchery and recording data.
Enriching Education in India
Within schools in New Delhi, students will work with the local community to redevelop poorly maintained facilities to enhance education and recreation, while engaging in a rewarding cultural exchange.
Aquatic Abundance in Indonesia
This itinerary allows students to train as scuba divers to undertake marine research and population surveys in coral reefs. Participants will master the art of underwater diving in the UK, before progressing to open water diving in their chosen destination, eventually doing reef and wall dives to survey marine life.
Big Cats and Kraals in Namibia
Youngsters will work with local farmers, building enclosures in farming communities to help protect livestock from big cat attacks, while also learning about the problems facing big cats.
For further information visit oneworldadventures.co.uk.