Schools are being invited to the British Museum's Luxury and power: Persia to Greece exhibition which shines a spotlight on the relationship between luxury and political power in the first millennium BC.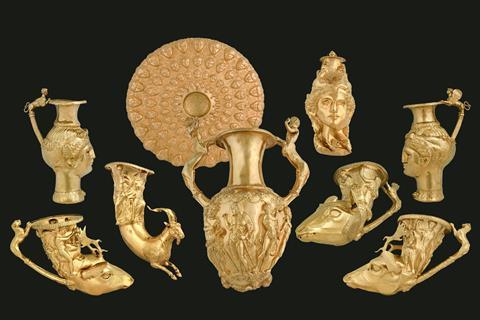 Running from 4th May until 13th August, the exhibition will include a 'once-in-a-generation' chance to see the Panagyurishte Treasure from Bulgaria, nine gold vessels last seen in the UK in 1976 and made of up to 23-karat gold.
There will be a set of school resources for teachers to use aimed at Key Stage 2-5 to cover the study of ancient Greece in KS2 (including Persia as part of the Persian period of Classical Greece) and KS3, plus the exam syllabuses at KS4 and KS5.
Young learner labels will be placed throughout the exhibition to help pupils understand further what's on display and exclusive school mornings will run on selected dates (17th May / 13th & 26th June / 4th & 11th July) where the exhibition will be free to attend only to students.
A dedicated study day for Key Stage 4 and 5 will run on 11th July where pupils will have free rein across the display (between 10am - 12pm) and then select from a programme of 30 - 45 minute expert-led lectures in the afternoon.
The exhibition explores how from 550-30 BC the royal Persian court used objects of high luxury as markers of political authority, defining a style that was copied by different social classes throughout the empire. Comparing to today for instance, a Gucci handbag from Harrods could later be sold as a knock-off equivalent from a stall outside the Oxford Circus tube station.
All visits to the exhibition will be led by the teacher and free pre-visits to the exhibition before bringing their students are on offer. Schools bringing a coach are advised to use the metered parking on Montague Place, less than a 30-second walk from the museum.