Bristol's Blaise House Museum has launched a new programme of school workshops, covering everything from Science and Literacy to Drama and History.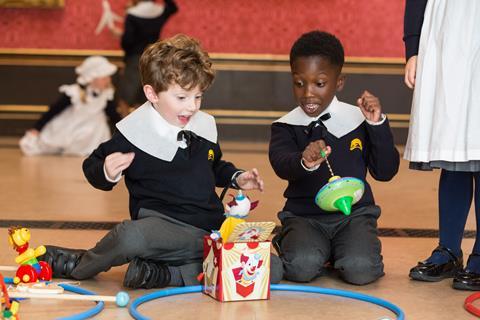 Schools are being invited to step back in time on educational visits to the 18th century mansion.
Set in parkland, what was once a family home is now a setting for learning about life in the past with a host of displays, toys, costume and objects. Workshops take place within Blaise House and also around the estate with a number of teacher benefits available.
The new workshops
Discover: Toys (available until 1st November) - suitable for Reception and Year 1 & 2, this hands-on session invites children to compare and contrast examples of toys from across time, using the museum trail to explore various displays. Pupils will; observe and handle a variety of real and replica toys, investigate how toys move and discuss how toys have changed over time.
Roman life at Bristol's villa (running until 20th September) - suitable for Years 3-6, this workshop discovers what Roman life was like by exploring Kings Weston Roman Villa and examining evidence of the Romanisation of Britain. Children will find out who lived at the villa and its links to the Roman town of Abona, learn about the food, clothes and beliefs of the residents of the Villa and learn Latin words used in everyday Roman life.
Investigate habitats (available until 27th September) - suitable for Years 4-6, this session within the Blaise estate explores how animals and plants can be classified and how animals adapt to their environment. Pupils will meet a natural history expert, identify tree species using their leaves and discuss how scientists classify animals and plants, having a go at classifying woodland invertebrates.