The Natural History Museum, in London, has revealed that it will be opening a brand new exhibition from 14th July, exploring one of the world's most mysterious creatures.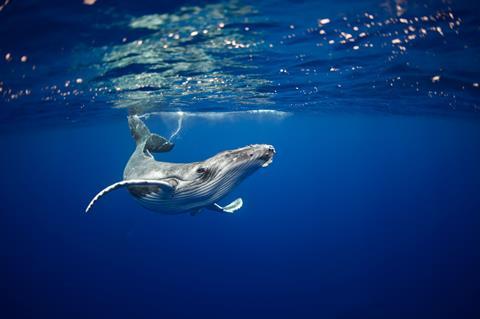 The exhibition will tie in with the Science curriculum and will link with topics such as adaptation and habitats.
The exhibition, Whales: Beneath the surface, is set to open until February next year.
Whales: Beneath the surface
Pupils will get to take an evolutionary journey into the life of whales and the displays will complement the blue whale skeleton which will take centre stage in the museum's Hintze Hall.
There will be more that 100 specimens from the museum's research collection on display for the first time in a behind the science style show exhibiting the diversity of whales, dolphins and porpoises.
Complete skeletons will reveal the secret to how these creatures swim and school groups will be able to get an up close look at their structure including the jaw bones, skulls and flippers and will uncover how they move, breathe, feed and sense their surroundings.
The exhibition will look at a variety of different species, from the sperm whale, to the blue whale, through to the compact harbour porpoise, one of the smallest cetaceans.
Pupils can also take part in an immersive experience where they will be able tosee how some whales, dolphins and porpoises sense their prey using sound.
Further information about Natural History Museum
The Natural History Museum provides regular workshops suitable for schools such as Dino Scene Investigation and Rock The House.
Whales: Beneath the surface kicks off an extended season of events exploring the power of nature and our responsibility to protect our oceans at the museum running until late 2018.
For more information, visit www.nhm.ac.uk.
Photo credit: © Maria Teresa Lara