A new study released by Swansea University has revealed how just one hour of outdoor learning a week can have huge benefits for both children and teachers.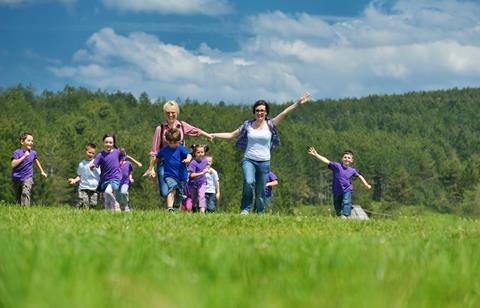 Through interviews and focus groups, researchers looked at the views and experiences of pupils and educators in south Wales, who taught the national curriculum in a natural environment for at least one hour a week.
Interviews were held with headteachers and teachers for the study, which is entitled Curriculum-based outdoor learning for children aged 9-11. Sessions also took place with pupils aged nine to 11, both before and during an outdoor learning experience.
Emily Marchant, a PhD researcher in Medical Studies and lead author of the study, said: "We found that the pupils felt a sense of freedom when outside the restricting walls of the classroom. They felt more able to express themselves, and enjoyed being able to move about more too.
"They also said they felt more engaged and were more positive about the learning experience."
The research project came as a result of the newly established Swansea Outdoor Schools Network, which was set up as a collaboration between Primary schools and outdoor providers to increase the provision and quality of outdoor learning in the Primary school curriculum.
Emily also coordinates a Primary school health network called HAPPEN, and was approached by the network in south Wales, to independently evaluate outdoor learning and generate an evidence base.
The key findings of the study
The schools who took part reported a variety of benefits of outdoor learning for both the pupils and the teachers involved.
Children and teachers commented on the positive impacts for improving health, wellbeing, education and engagement in school, when spending time away from the classroom.
Some pupils also mentioned how they were remembering different things, better than they would if they were in the classroom, with teachers adding how it helped engage all types of learners.
All schools who took part have continued to provide regular outdoor learning within the curriculum.
A range of teachers also made remarks about an increase in job satisfaction when teaching in a natural environment.
Emily, added: "Initially, some teachers had reservations about transferring the classroom outdoors but once outdoor learning was embedded within the curriculum, they spoke of improved job satisfaction and personal wellbeing.
"This is a really important finding given the current concerns around teacher retention rates. Overall, our findings highlight the potential of outdoor learning as a curriculum tool in improving school engagement and the health, wellbeing and education outcomes of children."
You can read the full report and other findings produced, here .