A new outdoor garden to be created at London's Natural History Museum will allow children to embrace nature and biodiversity outside the classroom.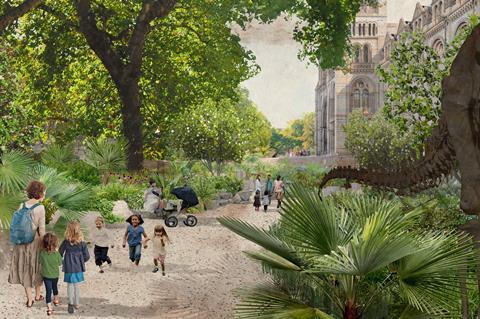 The garden, which is scheduled to open next summer as part of a new initiative called the Urban Nature Project, will stretch across five acres and tell the story of evolving life on Earth from 540 million years ago to the present day, following an immersive timeline of plants, trees, reptiles, birds and mammals.
Children will come face to face with a giant bronze Diplodocus surrounded by plants from the Jurassic period. The garden will also be home to scientific sensors gathering environmental DNA and acoustic data, to monitor, understand and protect urban nature.
A schools programme in partnership with a UK-wide network of partners is delivering training and activities to schools and young people across the country with a focus on building a connection with nature, as part of the Urban Nature Project.
The garden in London will also allow students to learn about the diversity of life on Earth with a Learning and Activity Centre providing space for year-round learning activities.
Lauren Hyams, head of garden activities at the Natural History Museum, said: "We know that getting children outside inspires them to care of the nature that surrounds them. The Urban Nature Project will allow children to explore the museum in a new way, and reconnect them with the outdoors, giving them the tools to safeguard nature in towns and cities, so that people and planet can thrive."
The garden will be free to enter when complete and will add to the museum's extensive on-site workshops for Key Stages 1-3.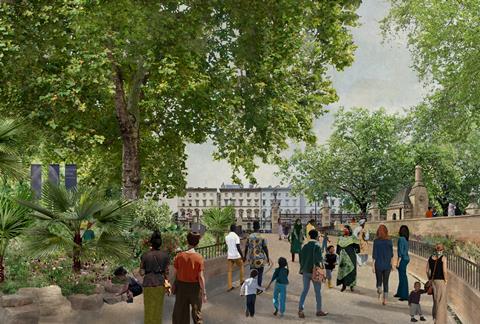 The survey says…
Plans for the new garden emerged following a survey commissioned by the Natural History Museum which found that young people in London aged between nine and 14 are now more likely to connect with nature through social media, than a walk in the park, with the biggest barrier being time spent inside the classroom and studying.
Of those children who completed the survey, 87% of respondents thought they would learn more about the natural world by experiencing it first hand, rather than from a textbook. This support for outdoor learning was mirrored by adults in London when asked how children would best learn about wildlife.
The Natural History Museum has launched a fundraising appeal to raise money for its Urban Nature Project which will see children embrace nature and biodiversity outside the classroom.
Those wanting to support the project can donate any amount they like online, or alternatively, choose different sponsorship options which includes purchasing a square metre of the garden or name engraving options.
For more information about the project and to donate, go to www.nhm.ac.uk.