The National Theatre has reported that a record number of schools attended its recent Macbeth tour, highlighting the demand for trips to the theatre.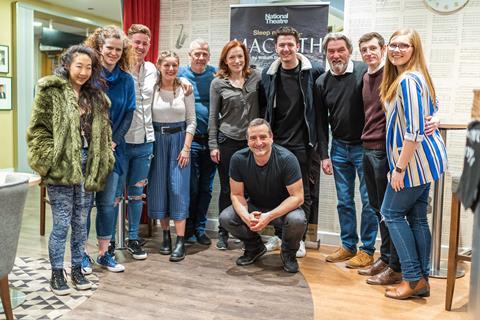 The Macbeth tour which visited 18 venues, saw a total attendance of more than 132,000 people, with 718 schools booking 38,000 tickets.
The production broke records at Wolverhampton Grand Theatre with record attendance among young people.
Its success builds on the National Theatre's mission to make theatre for everyone, and reach the widest possible audiences in a year which has seen a schools tour of The Curious Incident of the Dog in the Night-Time visit 65 schools around the country, as well as tours of War Horse, This House, Hedda Gabler and LOVE.
Across the tour, audience development was a key aim, with bespoke support and subsidised tickets ensuring the production welcomed more young people and audiences new to Drama.
Wolverhampton Grand Theatre and The Lowry, Salford, are two of the venues participating in the National Theatre's Theatre Nation Partnerships programme, a three-year scheme to build local drama audiences. Both venues saw impressive attendance by new audiences, and over 400 students attended two conferences.
A wider learning programme available throughout the country saw the National Theatre provide training for more than 200 teachers to help them explore Macbeth in their classrooms, and over 700 young people attended eight 'Page to Stage' events.
Lisa Burger, executive director of the National Theatre said: "We're so pleased to have welcomed so many new audiences to our production of Macbeth over the past six months. Working alongside the venues we've ensured that no stone has been left unturned in our mission to reach the widest possible audience and to encourage attendance for drama around the country.
"We're delighted that young audiences, in particular, have received this play with such enthusiasm. We look forward to further growing our national audiences when A Taste of Honey tours in the autumn."
A Taste of Honey will be touring from this September and will visit locations such as The Lowry in Salford, Kings Theatre in Edniburgh and Leicester Curve and will star Jodie Prenger.
For more information, visit www.nationaltheatre.org.uk.