Coach operator National Express Transport Solutions can offer transport services tailored to schools for any occasion, big or small. And can offer discounts to Merlin attractions such as Thorpe Park and several SEA Life centres.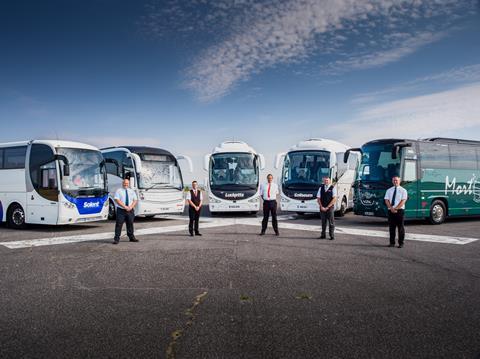 With a fleet of more than 750 vehicles and access to 10,000 more through operator partners, the coach operator has a variety of options to choose from.
Staff and student safety is top priority according to the operator, with strict safety measures and every professional driver fully DBS-checked.
National Express Transport Solutions can provide a variety of school services from regular school sports activities such as swimming, home to school shuttles and school trips.
A range of day trips and tours, both in the UK and Europe, can be organised with a variety of different vehicles on offer which are said to meet a range of school budgets across the academic year.
Certain schemes on offer from National Express Transport Solutions can help pay the costs of each pupil and other discounts can be applied when more than one trip is booked.
There is no limit on size either, meaning large or smaller groups of pupils can benefit from the service, plus schools located near one of the coach operator's depots across the south and south east of England can save up to 50% on coach hire.
Merlin days out
National Express Transport Solutions is partnered with entertainment company Merlin, which looks after the likes of LEGOLAND® Windsor Resort, Thorpe Park and several SEA Life centres across the UK, so schools can earn discounted entry tickets when booking private coach hire.
Each school that downloads the information pack via the National Express website here will also be entered into a prize draw to win an end of year school trip to one of four Merlin attractions. The deadline to enter is the 31st October 2021.