Schools now have until 31st October to see The Prince of Egypt at London's Dominion Theatre, which has extended its run by seven weeks with 100,000 new tickets on sale.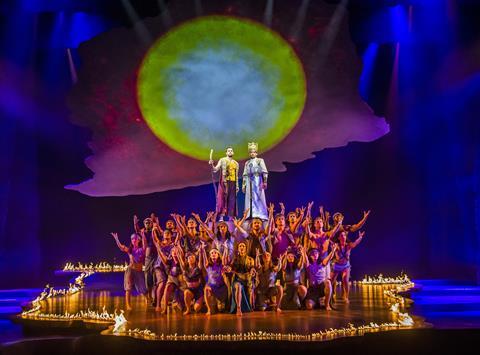 The production, which covers subjects such as , RE, English, History and Geography, offers discounted rates for schools and showcases a cast of 43 performers to help bring the ancient story of Moses to life.
Suitable for Key Stage 2 and above, groups of ten or more pupils will receive special rates to the show which includes Luke Brady as Moses, Liam Tamne as Ramses, Christine Allado as Tzipporah and Alexia Khadime as Miriam.
The production re-imagines the DreamWorks Animation film of the same name for the stage, telling the story of how Moses inspired his people to escape from slavery and risk everything for freedom, and a new life.
The Dominion Theatre is also a four minute walk from the British Museum, which includes the Egyptian Rooms and provides other resources and activities for schools to compliment a visit to the show.
More about the show
It is described as a 'journey through the wonders of Ancient Egypt' and includes the iconic song When You Believe, originally sung by Whitney Houston and Carey for the 1998 film.
The show features other original songs from the film and ten new tracks by Stephen Schwartz (Wicked), with direction from his son Scott Schwartz.
You can see what to expect below…
The story aims to stimulate debate about social issues, religious practice and world faiths as well as encourage a respect and understanding for diversity in faith and belief.
More than 380 costumes have been created for the show, as well as elaborate staging and illusion designs by an international creative team.