MiniBrum, a major new mini city space aims to give pupils the opportunity to further their understanding of the STEM world around them.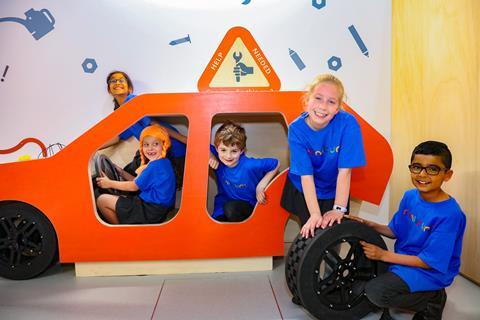 Opening on 25th May, this interactive, permanent exhibit will focus on Science, Technology, Engineering and Maths in new and fun ways for Primary aged pupils.
Thinktank Birmingham Science Museum houses more than 200 hands-on displays, as well as a Planetarium and Science garden.
MiniBrum will be major new addition to what it can offer school trips and feature many recognisable landmarks in Birmingham's actual city centre, including Selfridges, the Old Joe Clock Tower and the University of Birmingham.
Children have been involved throughout the whole design process too, having their say on the finished product.
Through play, the small city hopes to give school groups the confidence to think like scientists in real-life scenarios, testing ideas and problem solving abilities.
"It's a brilliant new addition to the museum which will inspire the next scientists, mathematicians and engineers of the future."

Lauren Deere, museum manager at Thinktank, Birmingham Science Museum
What's included in the space?
MiniBrum has different play zones across the space for pupils to develop skills in different scenarios.
There is a home area where young people can build their own dens, a race track inspired by Birmingham's upcoming Commonwealth Games, a construction zone with a climbing tower and slide, a Post Office and a salon.
There is also an interactive classroom called The Den, which you can use during a school trip.
SEN children can also make use of a specially designed sensory zone.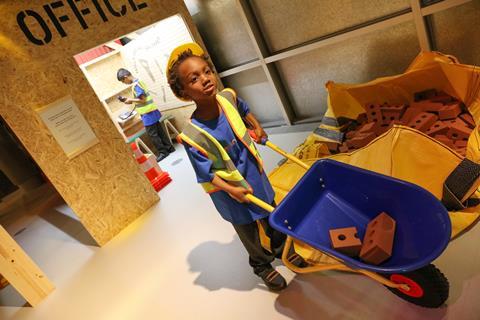 MiniBrum: seeings things from a child's perspective
The mini city, which is large enough for 300 people to walk around in, is part of a £2.1 million project which has been funded by a range of organisations to provide better learning opportunities for students.
Lauren Deere, museum manager at Thinktank said: "It's been amazing to adopt a new strategy, where children are at the forefront of the design process. Their involvement helped us see everything from a child's perspective, which makes MiniBrum a truly unique space.
"This is an ongoing project, so we are excited to work with new schools and families to ensure that MiniBrum develops over the coming months and years."